With winter just around the corner, it's time to start planning a seasonal mini-vacation! Even if you love spending the chilly months curled up in a blanket in front of a fire at home, these getaways with their scenic views and other attractions will tempt you to explore other ways to relax and rejuvenate in and around your home state.
Delaware's Historic Brandywine Valley - Wilmington, DE
If you haven't yet taken time to tour Delaware's historic duPont family estates, you'll certainly want to do so in winter when their gorgeous grounds are covered in pristine snow. While there, be sure to tour Hagley Museum, Nemours Mansion and Gardens, and Winterthur Museum, Garden, and Library.
The fact that the Hagley Museum and Library is a popular wedding venue should tell you something about its stateliness and great natural beauty. Built near the Brandywine River on 235 acres of gorgeous land, the Hagley Museum is the location of the black powder mills and offers a unique way to learn about the duPont family legacy.
About a mile away from the Hagley Museum, you'll find the Nemours Mansion and Gardens, an enchanting estate built by Alfred I. duPont in the late 18th-century French style. If you're a romantic at heart, or if you simply admire period architecture, you won't want to miss touring this 102-room mansion that was inspired by the Petit Trianon of Versailles. Be sure to make tour reservations ahead of time.
Finally, complete your trip with a visit to Winterthur Museum, Garden, and Library, located about fifteen minutes from the Nemours Mansion. The Winterthur Museum houses one of the most important collections of Americana in the US. It's surrounded by 60 acres of naturalistic gardens, which are stunning even in winter, and its 175 display rooms contain 85,000 objects representing specific periods of the decorative arts. There's even a Touch-It Room for kids, so this is an educational field trip the whole family will enjoy!
While you're in the area, we recommend staying at The Inn at Montchanin Village & Spa. As a historic hotel of America, the Montchanin Inn will make you feel almost as if you're stepping into the incredible duPont family legacy even after you're finished touring the family's museums and mansions! But don't worry--while the Inn is extremely elegant and suited for weddings and executive meetings, it's also charming and cozy, so it's the perfect place to relax after a long day touring local treasures!
The Avenue Inn & Spa - Rehoboth Beach, DE
The Avenue Inn & Spa is a top-ranked hotel in Rehoboth Beach. On a cold and dreary day, nothing sounds better than a warm and comfortable place to relax and enjoy massage therapy and facials or a little pampering with manicures and pedicures. While it may seem unusual to take a beach vacation in the winter, the views are still stunning and the atmosphere quieter, besides the fact that hotels like the Avenue often offer discounted rooms in the off-seasons.
The Avenue's rooms are decorated with classy, beach-house charm, and their public spaces are warm and cheery. Breakfast is complimentary and they even serve warm chocolate chip cookies in the evening. Sample the boutique wines, craft beers, and delicious eats at the hotel's James Beard-nominated restaurant, The Blue Hen.
While you're in the area, check out the nearby boutiques and Tanger Outlet Malls for some (tax-free!) holiday shopping. If you're a craft beer fan, you'll also be excited to hear that the nationally-famous Dogfish Head Brewery is close by and ready to serve you their best beers on tap.
CoCo Key Water Resort - Mt. Laurel, NJ
Less than an hour from Wilmington, Delaware, you'll find New Jersey's massive indoor water resort, CoCo Key. CoCo Key is the perfect place for young families needing to get out and be active together during the cooler months when it's harder to get outside and play.
Ranked as one of New Jersey's Top 50 attractions, CoCo Key features several fun water attractions like Parrot's Perch, an interactive aquatic jungle gym with water canons and three slides, Coconut Grove Lazy River, Dip-In (for babies), Palm Grotto Indoor/Outdoor Spa, Lily Pad Adventure (great for training your balance!), Coral Cove's Slam Dunk play area, and nearly 1,000 feet of water slides (including a four-story, 300-foot-long run!). An indoor arcade with popular video games provides a great activity alternative.
Other great nearby family escapes include Great Wolf Lodge, Kalahari Resorts, and Sahara Sam's!
The Wilmington & Western Railroad - Wilmington, DE
Not only a great year-round option if you're near Delaware, but a great choice in the winter! The Wilmington & Western Railroad has provided over 50 years of excellence to transportation enthusiasts. You have the option to either watch the beautifully lit train drive by or hop on board. This train isn't your regular train ride that gets you to your destination, it's all about the journey. You can either go see Santa Claus at a mall or you can see Santa on this gorgeous ride.
With Covid, there may be some restrictions in place that you may want to check beforehand.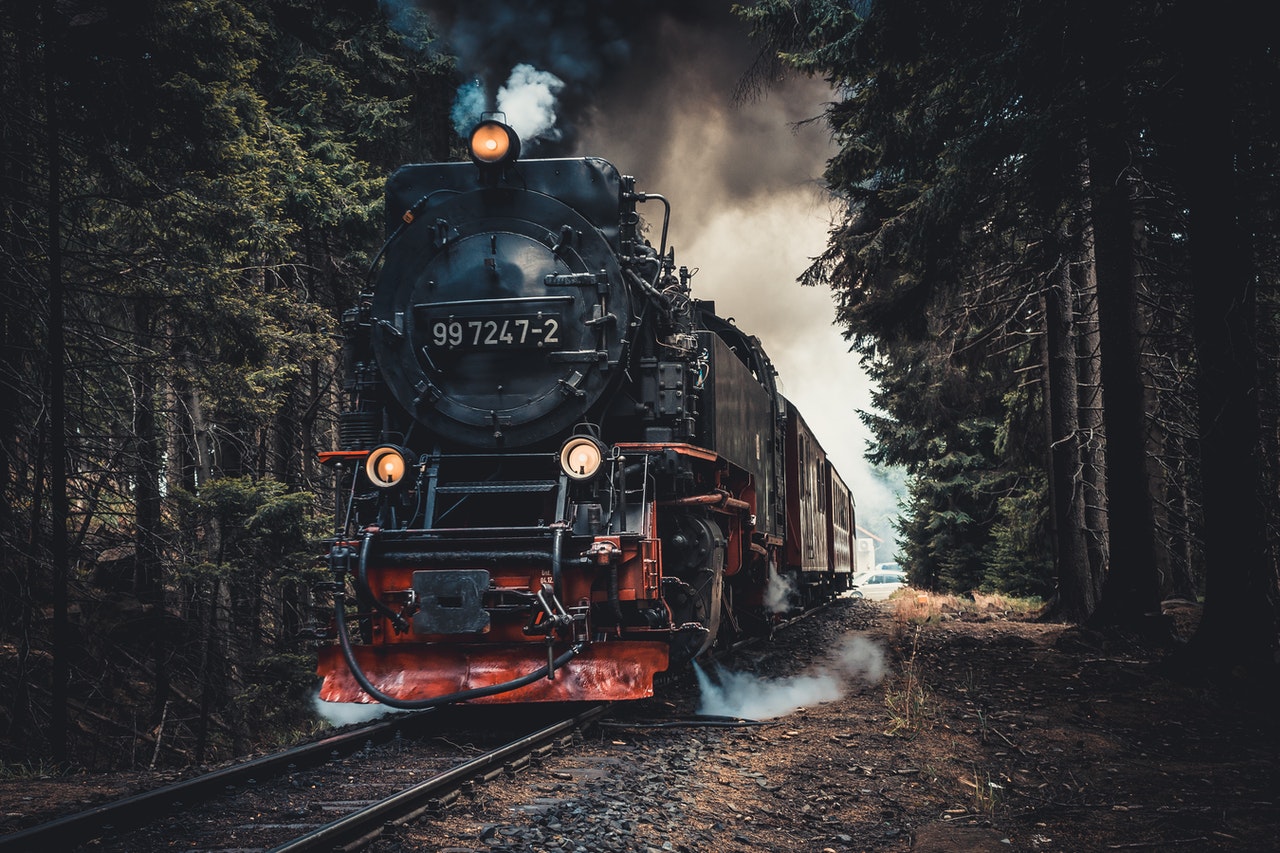 Shawnee Mountain Ski Resort - Poconos, PA
Just over two hours away from Wilmington, DE, you'll find the pristine slopes of Shawnee Mountain Ski Resort in East Stroudsburg, PA. If you don't have your own board and/or ski equipment, the resort is equipped with rentals. They also offer lessons for beginners, group lessons, private lessons, children's programs, and development programs. Be sure to check their daily snow report before planning your visit!
While Shawnee Mountain Ski Resort doesn't offer on-premise lodging, the resort partners with several hotels in the area. These include The Shawnee Inn and Golf Resort (2.5 miles away), Wyndham Vacation Resorts Shawnee Village (2.5 miles away), Pocono Mountain Villas by Exploria Resorts (5 miles away), Stroudsmoor Country Inn (10 miles away), Pocono Palace Resort (2.9 miles away), Bushkill Inn & Conference Center (11.2 miles away), Quality Inn (7.7. Miles away), Holiday Inn Express Stroudsburg/Poconos (9.4 miles away), and more. Plan your visit today!
Other great nearby resorts include Camelback Resort, Jack Frost Big Boulder, Blue Mountain, and historic Jim Thorpe!