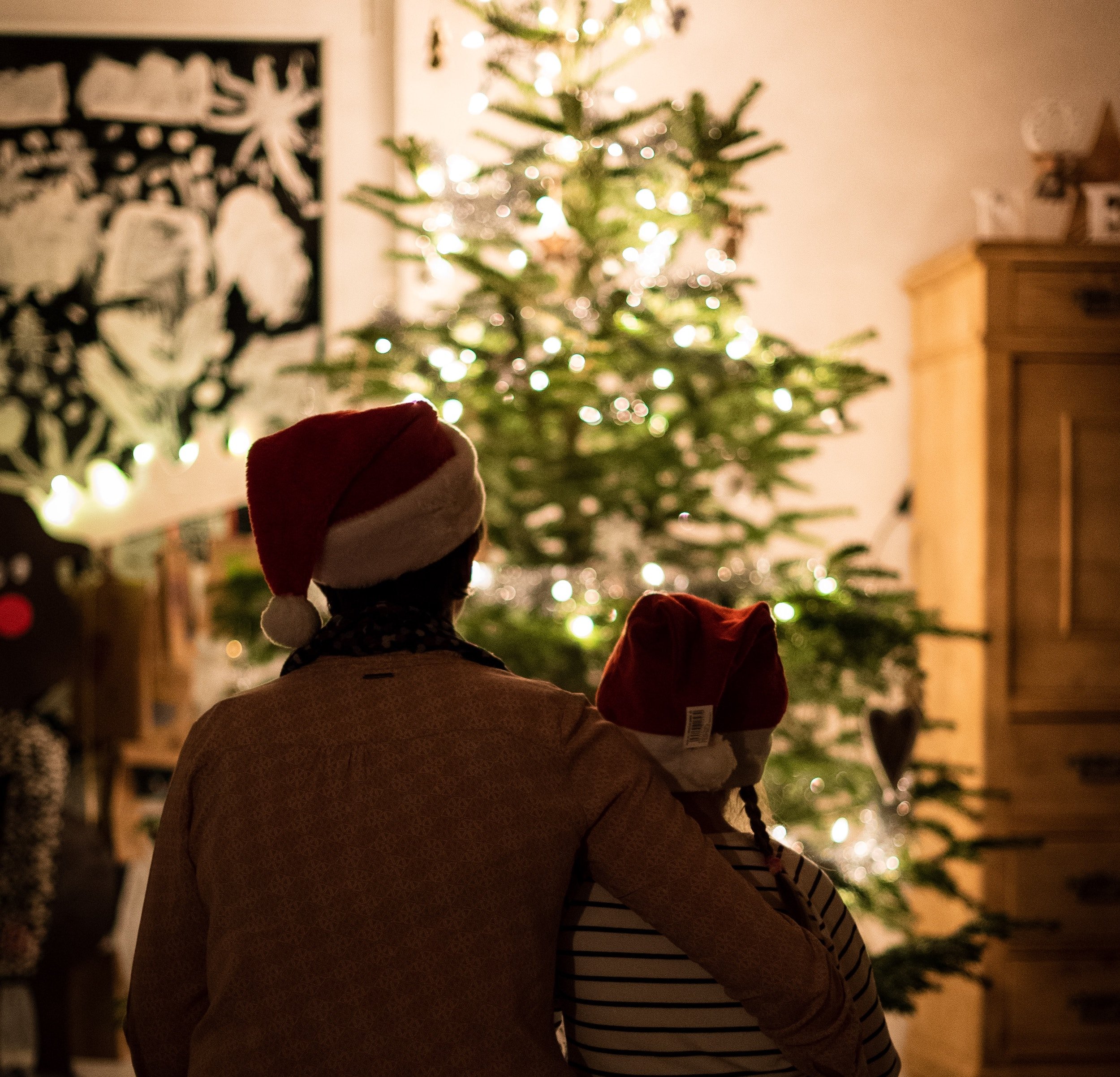 It's the most wonderful time of the year, and Delaware's Middletown and surrounding area have a stellar line up of events to help you celebrate! As Delaware's famous Alfred I. duPont once said, "I hope that Christmas time will find you well, without worries and therefore content. I can imagine no other blessings which would tend towards making the Yuletide brighter, and if these blessings are granted, you can ask for nothing more." In this spirit, here are some local blessings to bring you cheer!
The Best Christmas Pageant Ever: The Musical
November 21st - November 24th
Middletown, DE
This hilarious holiday classic tells the tale of how the Herdmans, the town's notoriously troublesome kids, demand roles in their local Christmas pageant. (Read more about the musical here.) Bring the whole family along and enjoy this funny and endearing play locally at The Everett Theatre on Main Street. Check out their website for ticket information.
Painting with a Twist
Select Dates in November & December
Middletown, DE
Visit Painting with a Twist art studio in Middletown and create fun holidays memories with family, friends, or that special someone. So how does it work?
First, the painting: The studio provides a canvas, paint and materials as well as an art instructor to lead your class through painting your very own masterpiece!
Then, the twist: Each class registration comes with complimentary beverages of coffee, tea, sweet tea, lemonade and water for all events (and beer & wine for adult events). All you have to do is show up ready for a good time!
November and December feature all Christmas and winter scenes so once your work is complete, you can display your artwork in your home during the holidays! So plan that date night, bring the family for a fun kids paint, or grab a group of friends for a Saturday afternoon mimosa brunch!
For the full calendar and to sign up for your class, visit their website.
Holiday Lights Express
Friday, December 6th - Monday, December 30th
Wilmington, DE
Since 1966, Delaware's Operating Railroad Museum has made history accessible to the public in a fun, whimsical way. This December, you're invited aboard the Holiday Lights Express for a 45-minute evening train ride in a (heated!) coach. The train will be decked out in thousands of holiday lights. During the ride, you'll see several decorated neighborhood homes and yards.
Tickets are $15 for adults, $14 for seniors (60+), $13 for children (2 - 12), and free for children under 2. Alternatively, you can rent an entire caboose for a party of 20 - 25 people for $200 or a parlor car for a group of 25 - 40 people for $350. Purchase your tickets here.
Please note that the Holiday Lights Express trip does not include a visit from Santa Claus. If you want to meet Santa, check out the Santa Claus Express (Friday, November 29th - Monday, December 23rd). Or, if you'd prefer to meet famous princes and princesses, climb aboard the Ice Queen Express on Sunday, November 17th! (Please note that ticket prices vary by event.)
Insider tip: tickets sell out fast so buy yours early!
A Christmas Story: The Musical
December 6th - December 15th
Middletown, DE
Looking for a playful twist on a classic tale? The Musical "A Christmas Story" received rave reviews when it ran on Broadway, and now it's Middletown's turn to tell the tale. If you enjoyed the 1983 movie comedy version of this story of Ralphie Parker's quest to get the "Official Red Ryder carbine-action 200-shot Range Model air rifle" for Christmas, you won't want to miss the musical at The Everett Theatre. There are plenty of showtime options from Friday, December 6th through Sunday, December 15th. Tickets are anywhere from $14 - $18, and you can reserve yours by calling (302) 232-6338.
Christmas in Odessa
December 7th - 10:00 AM - 5:00 PM
Odessa, DE
See why this annual event is area favorite as you explore more than 20 beautifully decorated private homes and public buildings in Odessa dating back to the 18th and 19th centuries. Now it it's 55th year, Christmas in Odessa is a self-guided walking tour of the spaces, gorgeous in their own right but fully dressed for the holiday season, taking place on December 7, 2019 from 10 a.m. to 5 p.m.
Special events throughout the day include the popular Women's Craft Shop, always-growing Antique Shop, and wreathe making and flower arrangement demonstrations (with fresh cut greens for purchase!). Save a few dollars on the home tours by purchasing your tickets in advance and see all of the information on their website!
Christmas Around the World: A Celebration of Diversity & Inclusion
Saturday, December 7th - 10:00 AM to 1:00 PM
Middletown, DE
Anyone who's lived in Middletown a while knows about this annual Christmas parade put on by Middletown Main Street Inc., and anyone who's new to Middletown can become an official local by attending! This annual tradition kicks off at 10 AM on Saturday, December 7th, and is followed by fun family activities. Stay tuned for more details!
The Spirit of Christmas
December 14th - 9:30 AM - 5:30 PM
Historic Old New Castle, DE
This annual town-wide celebration takes attendees over original cobblestone streets and brick sidewalks of Historic New Castle. The Spirit of Christmas features once-a-year tours of decorated private homes, churches and public spaces; costumed period characters milling through the streets; free admission at many local museums including the Amstel House and Dutch House; and a full schedule of events for all ages and interests happening around town.
Be sure to check out the New Castle Historical Society's annual celebration A Dickens Experience, featuring a performance of the classic A Christmas Carol and Victorian Tea's at the Arsenal on Saturday.