Is your family growing? Today we're highlighting a few simple home tips and features that will help keep your children safe and also make your life easier as a parent. If you already have children and are planning to relocate to a new home, this blog will help you navigate your needs and preferences through the buying process.
The Best Home Features
1. Designated Kids' Area
Aside from the tips mentioned above, you may also want to think about larger structural additions that make your life with children easier. One of these additions is to create a designated kids' area where your children can keep all of their toys, craft supplies, and child-sized table and chairs. A great example of how a kids' nook can be incorporated into your floor plan is found in The Calloway at The Meadows. Here, the kids' nook is right off of the family room, allowing you to easily check in on your kids while not having to worry about toys being left all over the house.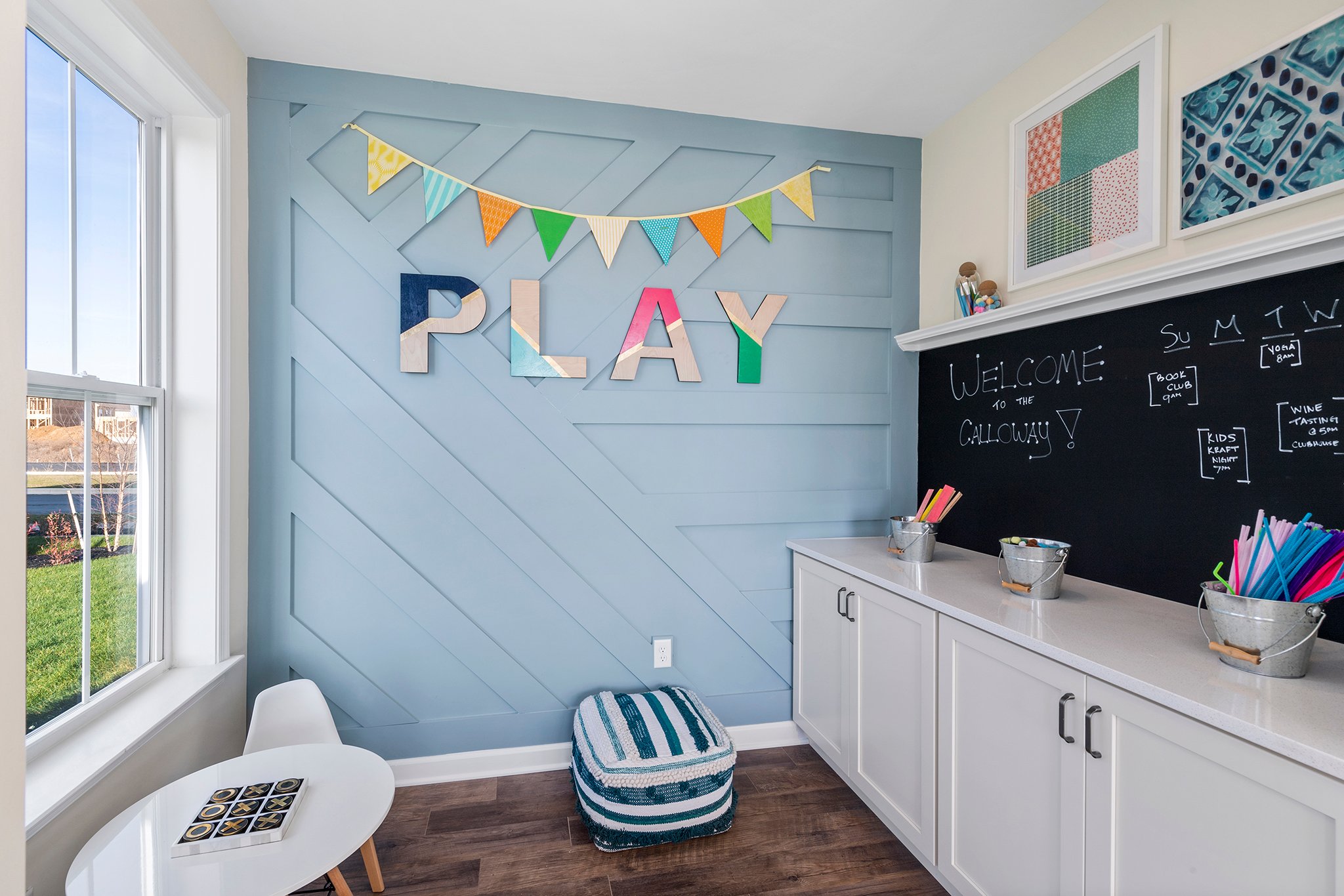 2. Open Floor Plan
While having a designated play room for kids is a great way to give them their own place to explore all the wonder of childhood without having to worry about visible mess or safety hazards, most parents love an open floor plan for the heart of their home so that they can keep an eye on kids as they cook dinner, entertain friends, take care of work responsibilities, etc. At Blenheim Homes, most of our floor plans are open for this reason and also because open plans are both aesthetically attractive and practical since they tend to reflect our natural walking patterns.
3. Durable Flooring
Another home feature that is highly practical is durable flooring. There's no doubt that kids bring joy, wonder, and a little mess into our lives. You'll want a material that doesn't dent or scratch easily and that you can clean quickly. Check out our interactive kitchen visualizer to see our variety of options for luxury vinyl and tile. Fortunately, many vinyl options are now so ingeniously designed that they can closely imitate classic options like hardwood flooring. (Keep in mind that the materials you see in the kitchen visualizer are just a limited array of our selection options.)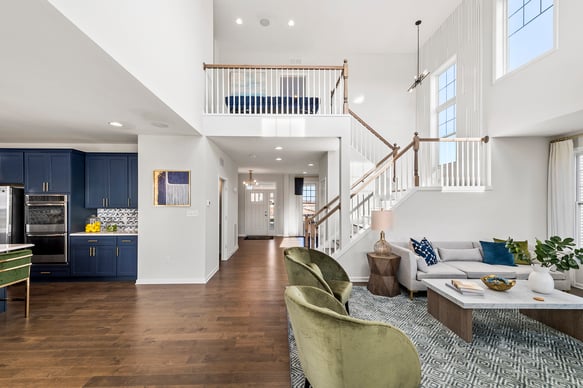 4. Drop Zone
Some homes, such as The Kennedy at The Village of Bayberry, also feature drop zones for backpacks, jackets, shoes, and other miscellaneous items families routinely use. Creating a specific area where these belongings can be conveniently organized using shelves, cubbies, and wall hooks helps everyone keep the house clean and clutter-free.
5. Built In Cabinetry
Built in cabinetry is another highly practical home feature for young families, as one of your biggest practical needs will be storage. You can't have too much storage space for toys, games, puzzles, books, etc. Built in cabinetry is a sophisticated way to keep your home clean, organized, and classy.
6. Plenty of Upper Kitchen Cabinetry
Ensuring you have plenty of upper kitchen cabinetry is a smart move since it gives you a place to store fragile dishes out of your kids' reach, protecting both your children and your household items from harm.
7. Tiles on Bathroom Walls for Easy Cleaning
Many parents recommend using tiles not only on bathroom floors but also on bathroom walls. Why? Tiles are both water resistant and easy to clean, which helps you minimize mess in a high-use area.
Home Tips
1. Outlet Covers
Many home tips for parents are oriented toward safety, and one of the easiest ways to improve the safety of your home is to cover your outlets. Since most outlets are low to the ground and tactilely tantalizing, children love exploring them with their fingers. Of course, you'll need to find a solution that's both child-proof and easy for you to access. Three options include plugs, box covers, and sliding covers. Plugs are easily installed but can be harder for you to access when you need power, while boxes and sliding covers may be secured over outlets with screws, providing easier access when you need power.
2. Anchor Large Furniture to Walls
As children grow older, a natural developmental stage is learning to climb. Unfortunately, the most accessible climbing items include furniture like bookcases, dressers, and TV cabinets, all of which can be precarious enough to tip over. Because of this, it has become common practice to anchor large items to the walls. A good way to do this is to secure brackets to the wall and to the back of furniture, tying them together with a strong cable. (Of course, you'll want to be sure of your furniture placement before fastening it to the wall!
3. Safe Cabinetry Stoppers
Children are curious, so a good step toward making your home child-safe is to remove any cleaning materials and other potentially hazardous items from low cabinets and drawers. Beyond this, you may also want to install child-proof cabinet locks. From latches to adjustable straps to invisible, under-counter stoppers, there are several options to help keep your little ones from exploring too much.
4. No Sharp Edges
Sharp edges on furniture can also be hazardous to babies and tots as they're learning to walk. While you can purchase or make cushions that cover sharp edges for your children, you may prefer to purchase furniture that is either rounded or has softer edges. For example, a round coffee table or door and drawer pulls that aren't sharp are a good place to start.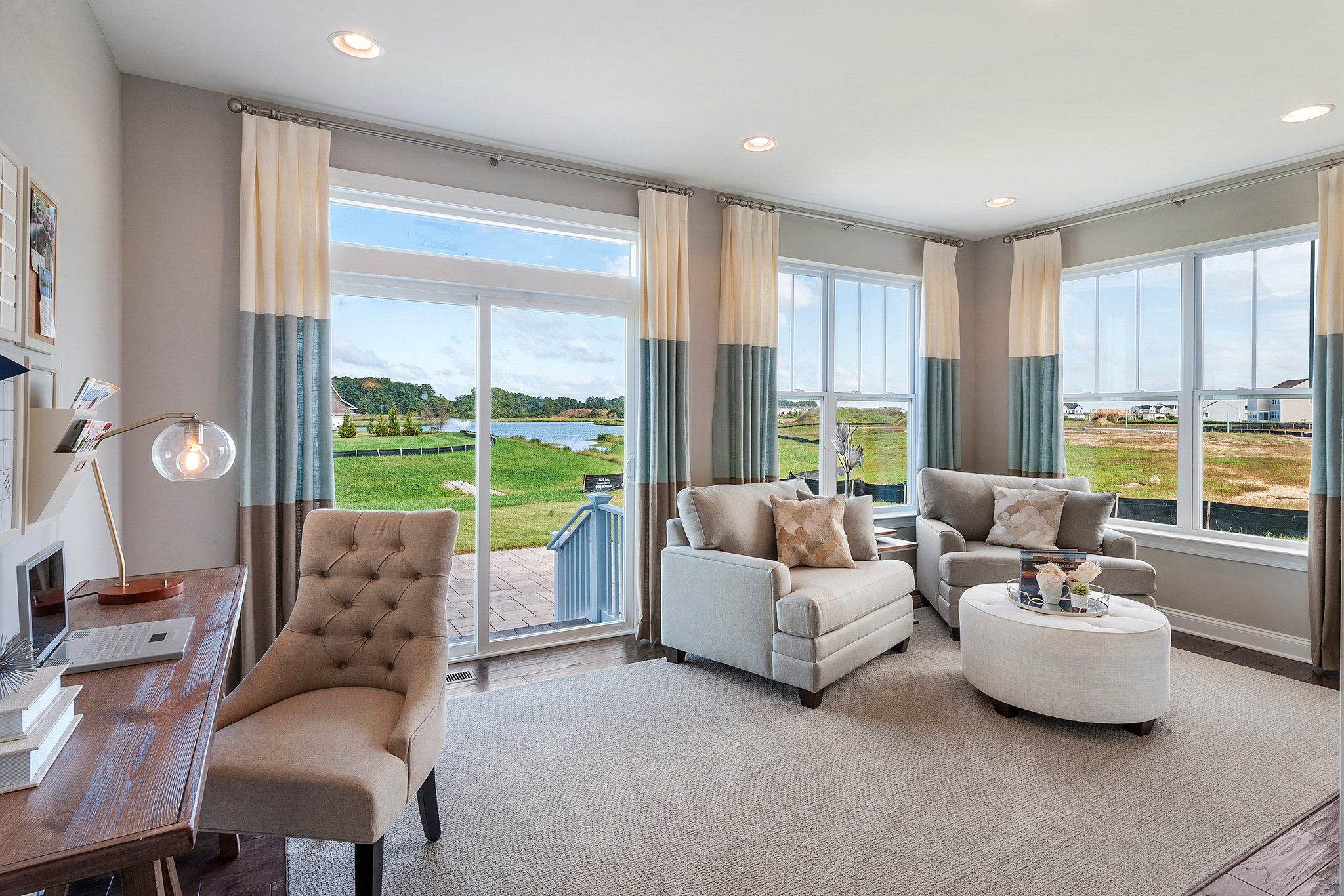 5. Sofas and Chairs without Removable Cushions
Most tips for childproofing your home are related to safety, but you'll also want to consider practicality to make your own life more manageable. One of the practical tips for parents of young children is to purchase furniture without removable cushions. Children love to pull off sofa cushions and seat cushions, and while pillow and blanket forts definitely have their place, you may grow tired of constantly replacing cushions in central living areas. Sofas and chairs that have fastened cushions are a great way to help keep your home tidy.