Welcome to Middletown
The Ponds at Bayberry is a charming new home community for residents 55 and older. Situated off of Boyds Corner Rd, The Ponds is just North and East of Middletown, one of Delaware's top locations. With a population of 21,250, Middletown is both small enough to offer communal intimacy and large enough to offer community amenities. But this is just one of the many reasons that Middletown is ranked as one of the best places to live in Delaware and why we at Blenheim Homes chose this destination to build our retirement community.

The town itself is one of Delaware's safest cities in terms of crime rate, which reflects the settled nature of its occupants. In fact, 79% of Middletown's residents own their own homes. Perhaps this plays into why Middletown's crime rate is the lowest in the state and its total crime rate is tied for the lowest. Middletown is home to many families, young professionals, and retirees, giving the town a harmonious and varied vibrancy.
The Ponds at Bayberry
Once you drive into The Ponds at Bayberry, you may find that you forget all about its proximity to the bustling downtown of Middletown as you are transported to a quite countryside retreat. At The Ponds, we take the word "retirement" seriously, offering plenty of opportunities for active recreation, community life, and peaceful privacy. You've spent years working hard, and we've spent years carefully designing the destination where you can enjoy your retirement through amenities like a luxury clubhouse, nature trails, and nearby city life. Allow us to show you around.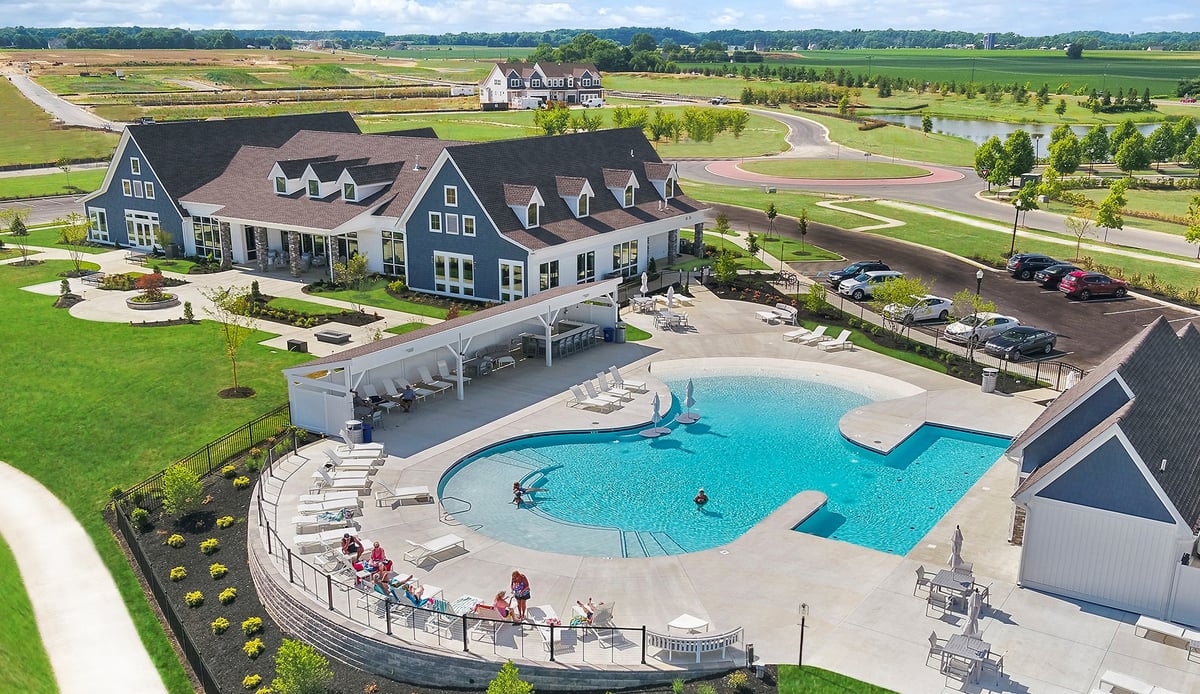 Luxury Clubhouse
Our 10,000-square-foot clubhouse is the center of our community life. Situated by a private pond and walking trail, the clubhouse offers an array of indoor and outdoor attractions. Inside, you'll have access to a well-equipped fitness center and an aerobics room with plenty of space and natural lighting; a community lounge and bar where you can enjoy a post-workout snack or an afternoon cup of tea; a ballroom and a multi-purpose room for special events and activities; and a billiards room and a card room where you can join with neighbors for game night.
Outside, we offer a spacious and tranquil pool where you can swim laps or simply soak in the sun; a shaded poolside space and a self-service tiki bar where you can sip an afternoon Mai Tai; a patio overlooking a pond with a fountain; a firepit where you can invite your grandchildren for s'mores and swap stories with your neighbors; and bocce courts, tennis courts, pickleball courts, and multi-purpose courts where you can challenge your mental and physical agility.
Nature Trails
While the luxury clubhouse offers plenty of opportunities for structured recreation, a large part of our community design philosophy at Blenheim Homes is the incorporation of plenty of natural space. For this reason, our communities offer long views of meadows and trees in addition to well-planned nature trails where you can enjoy miles of walking and biking through The Ponds at Bayberry's beautiful landscapes.
Bayberry Town Center
When you need to stretch your legs and explore, the future Bayberry Town Center is close by. Shops and restaurants line the streets, all incorporated into a thoughtful landscape with special elements like a central green and a gazebo to foster community life.
Floor Plans at The Ponds at Bayberry
Our residents' homes in The Ponds at Bayberry are designed just as thoughtfully as our community itself. With over 35 years of home building experience, we have a carefully crafted and continuously refined design process, using premium construction materials and best construction practices with each home we build, a fact that's verified by our many awards and testimonials.
With eight unique single family home floor plans and three villa home floor plans, all of which are customizable, we offer plans that match a variety of homeowner preferences. The square footage of these homes ranges from 1,376 on the small end to 4,190 on the large end, and the layout ranges from two bedrooms and two bathrooms to five bedrooms and four bathrooms. Combine the flexible square footage and layout options with a variety of customization options like sunrooms, patios, optional second stories, breakfast nooks and more, and you'll likely find the home that matches your needs in this community.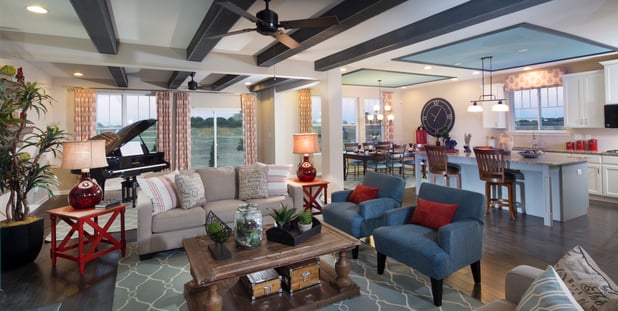 Things to Do in the Area
While you'll find a lot to do and enjoy within The Ponds at Bayberry community, there are also plenty of things to do and places to explore in the vicinity. Delaware is known for its many state parks, and the Middletown area is no exception to this emphasis on outdoor living. Residents of The Ponds at Bayberry enjoy close proximity to Silver Lake Park and Charles E. Price Memorial Park in Middletown, while the Augustine Wildlife Area and the Delaware River are just to the East and Lums Pond State Park is just to the North.
In addition to these outdoor attractions, Middletown is home to many delicious restaurants like Sushi Yama, where you can enjoy classic Japanese cuisine like sushi, bentos, and teriyaki; Los Machados Mexican Restaurant, where you can sample a variety of Mexican dishes in addition to enjoying a full bar; Tom Foolery's Restaurant and Bar, a favorite local spot to watch sports while tasting traditional pub fare and drinks; and Caruso's Bistro, where you can indulge in all of your favorite Italian comfort foods like pizzas and pastas while sipping wine, a cocktail, or a beer.
Of course, there's also a lot to do in Middletown, such as shopping at the Dutch Country Farmers Market, taking in a concert or show at the Everett Theatre, picking out the perfect tree at Coleman's Christmas Tree Farm, and much more. If you enjoy an active community with plenty to do balanced with plenty of privacy and opportunities to relax, The Ponds at Bayberry In Middletown, Delaware, is the community for you.