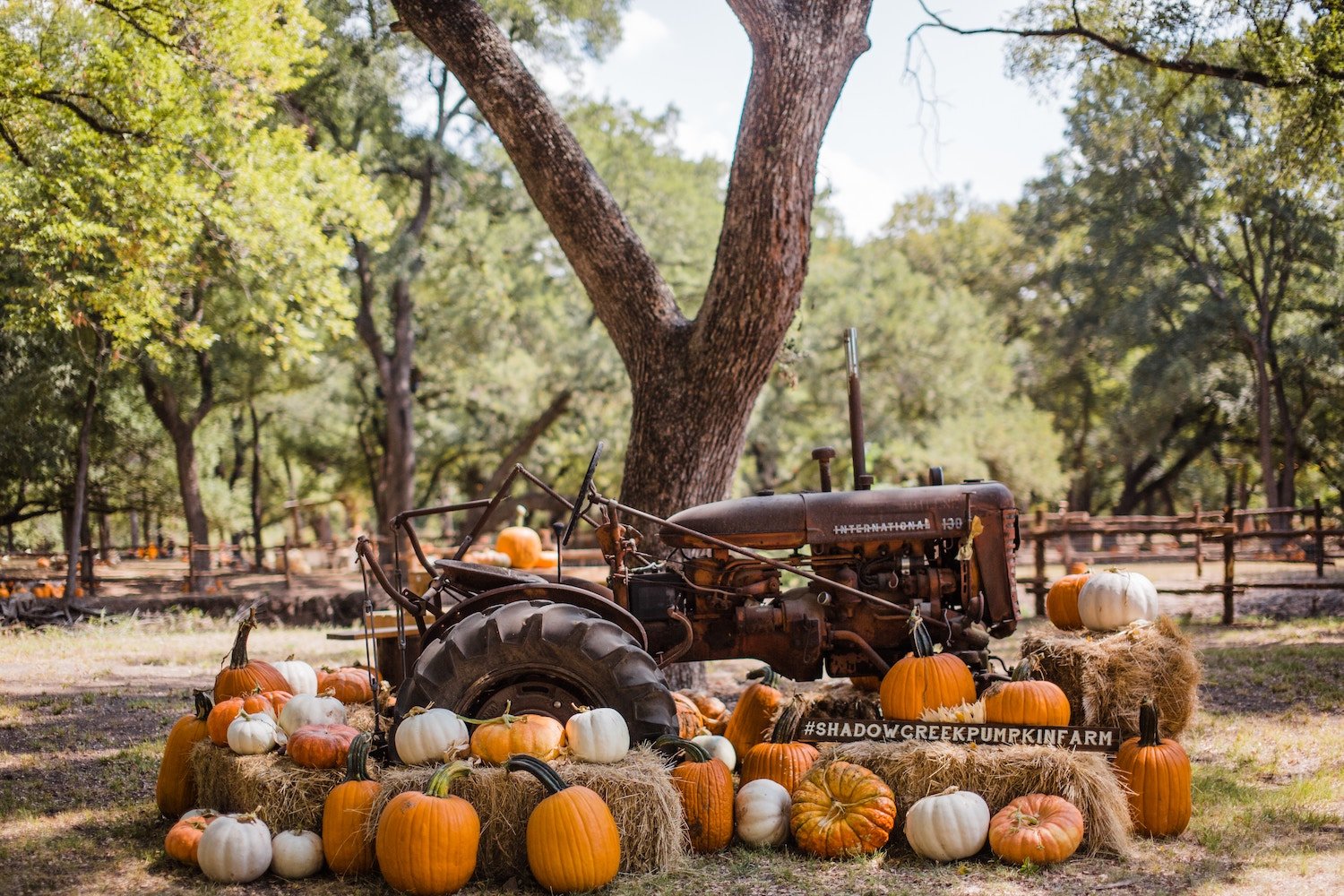 Crisp breezes herald the advent of autumn, America's favorite season, and we've got the perfect line-up of Middletown fall events to help you celebrate. Whether you're looking for a pumpkin picking patch for the whole family, a classic Oktoberfest with friends, a creative date idea, or simply somewhere to connect with your Middletown neighbors, this list has something for everyone.
Oktoberfest Live!
DATE: Saturday, September 21st, 2:00 PM - 6:00 PM
PRICE: $35 - $60 per person
LOCATION:
Xfinity Live!
1100 Pattison Ave
Philadelphia, PA 19148
Rated among America's top ten Oktoberfests by USA Today, this event by Xfinity Live! is one you won't want to miss. Your ticket includes unlimited samples of delicious fall and early winter beers, as well as Oktoberfest styles (of course!) and pumpkin beers. Live music plays throughout the day, and food is available both from the venues indoors as well as from food trucks outdoors. You'll even leave the event with a custom stein! Please note: this event is for attendees age 21+ only.
Rustic Box Succulent Workshop at Jewelapalooza
DATE: Saturday, September 28th, 11 AM - 12:30 PM
PRICE: $44 per person
LOCATION:
Jewelapalooza
23 West Main Street
Middletown, DE 19709
Need a creative date idea? A new centerpiece for your dining room table that comes with a story? A way to de-stress from a busy schedule without blocking off too much time? Then join Terrarium Therapy for a relaxing workshop to create a rustic succulent planter. Your ticket includes all materials, and you'll learn how to arrange a planter centerpiece with a variety of succulents, stone, moss, soil, etc. Be sure to register and pay ahead of time to secure your spot.
2019 Hartford County Wine Festival
DATE: Saturday, September 28th, 1:00 PM - 6:00 PM
PRICE: $25 - $85 per person
LOCATION:
501 East Churchville Road
Bel Air, MD 21014
Held in Bel Air, MD, the 2019 Hartford County Wine Festival is approximately an hour's drive from Middletown, but the time is well worth the reward. This festival brings together hundreds of wines from around the world for you to sample and purchase at a discounted price. It's a great place to find a new favorite table wine and stock up for entertaining guests.
If your friends or family aren't wine connoisseurs, the festival also offers an Oktoberfest beer garden, plenty of delicious food for all, and live music from Thunder Ball, Super Bueno, and Ed & Rick. You'll also be able to get a head start on Christmas shopping or buy yourself a souvenir since the festival attracts over 50 talented vendors and exhibitors. Ticket prices range from $25 - $85.
Hocus Pocus Fest
DATE: Sunday, October 6th, 2019, 2:00 PM – 5:00 PM
PRICE: Children ages one and up - $10; Parents - free admission
LOCATION:
The Edge 18
1 E. Whittington Way
Middletown, DE 19709
This is the 1st annual EDGE 18 Hocus Pocus Fest! This event provides the great fall opportunity for kids to come dressed in Halloween costumes, join a parade, participate in fun seasonal games, paint pumpkins, and much more!
The best dressed Halloween costume will win a prize, and don't worry because there's stuff for parents to do too. Enjoy adult beverages with proceeds to benefit Diamond Elite Performing Co.
Visit the website for Hocus Pocus Fest for the full event itinerary and registration.
Willey Farms Fall Craft Fair
DATE: Saturday, October 12th, 9:00 AM - 2:00 PM
PRICE: Free
LOCATION:
Willey Farms
4092 Dupont Pkwy
Townsend, Delaware 19734
For the first time in many years, Willey Farms is hosting a Fall Craft Fair featuring a variety of vendors selling products from local artisans. They'll also have food trucks, music, alpacas, and the GoGo Bookmobile on premise, so plan to make a day of it! More information is available on the Facebook event page.
Autumn Leaf Special
DATES: 10/12/2019, 10/13/2019, 10/19/2019, 10/20/2019, 10/23/2019, 10/26/2019, 10/30/2019, 11/2/2019, 11/3/2019
DEPARTURE TIMES: 12:30 PM & 2:30 PM
PRICE: Adults: $16.00; Children (2-12): $14.00
LOCATION:
Greenbank Railroad Station
2201 Newport-Gap Pike
Wilmington, DE 19808
What better way to capture the spirit of fall than with a train ride during the most colorful time of year? Experience the beauty of autumn with this unique event! On weekend during this season, there will be 1 1/2-hour round trips to the Mt. Cuba Picnic Grow or 2 1/2-hour round-trips to Hockessin, Delaware. You can also take the train on certain weekdays for 1 1/2-hour round trips to the Mt. Cuba Picnic Grove.
As it is a highly sought-after experience, reservations are recommended. For further information on this event and to purchase tickets, visit the Wilmington & Western Railroad website here.
Pour the Core Hard Cider Festival
DATE: Saturday, October 19th, 12:30 PM - 5 PM
PRICE: $12 to $65
LOCATION:
Marine Parade Grounds
4747 South Broad Street
Philadelphia, PA 19112
Here's a beautiful thought: at The Navy Yard in Philadelphia, about an hour's drive from Middletown, over 75 ciders from local, national, and international cider makers will be waiting for you to taste them on October 19th. Pour the Core Hard Cider Festival will also hold a donut eating contest, and several food trucks will offer delicious dishes for your lunch and/or an early dinner. Nothing says fall like a hard apple cider enjoyed with friends outdoors, and this event will be held rain or shine! Tickets range from $12 to $65.
Pumpkin Picking and Hayrides at Filasky's Produce
DATE: some evenings, weekends, and holidays through early November
PRICE: call (302) 378-2754 for prices
LOCATION:
Filasky's Produce
1343 Bunker Hill Rd #9033
Middletown, DE 19709
If you're looking for a flexible family activity to fit your schedule, check out the events at the Family Farm run by Filasky's Produce. On weekends and holidays through early November, you're invited to come and pick your perfect pumpkin, enjoy a classic hayride, and let your kids play on inflatables. Bonus: the farm offers scenic spots for photo ops!
On evenings and weekends from late September through early November, get a group together to enjoy a potluck in the pavilion, a nighttime hayride, and a bonfire (call for availability). If your birthday falls in fall, the farm is also a great location for a party. Best of all, you don't even have to worry about making a cake, because you'll definitely want to sample their pumpkin donuts and pumpkin ice cream! Plan your party on any of the farm's available weekends through early November.