Whether you're a first-time homebuyer, looking to relocate your family, or entering retirement, Delaware offers many amenities that make it "the first state" in more ways than one. For such a small state, Delaware boasts an incredible variety of topography, from beautiful ocean beaches to secluded forests to lakes to sand dunes to well-maintained public parks.
Delaware is also an incredibly tax-friendly state, with no sales tax, the fourth-lowest property tax of any state at 0.55%, and an average property tax of $1,323 as compared to the national average of $3,028! These financial benefits to living in Delaware are, in part, due to Delaware's thriving economy. If the financial benefits of living in Delaware aren't enough to tempt you to stay there or move there, we have more things to share with you about Delaware that you'll absolutely love! In this blog post, we'll discuss a few of the best places to live in Delaware and the factors you need to consider if these Delaware towns are right for you!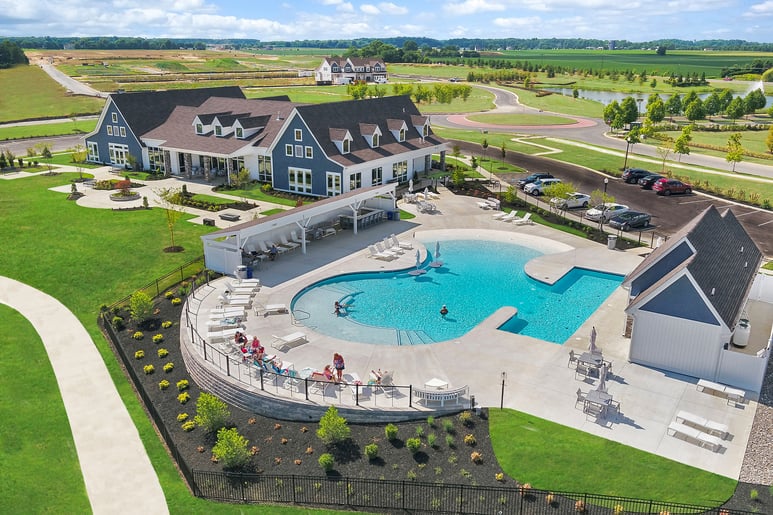 Middletown
Middletown is a thriving town in Delaware that has grown tremendously in the past decade. Middletown has quickly become the epicenter for the surrounding area with new home communities on the rise and new businesses popping up what seems like every day! Middletown is both small enough to feel charmingly familiar and large enough to provide bigger-city amenities like great shopping and entertainment.
TripAdvisor's list of top ten things to do in Middletown include visiting the Dutch Country Farmers Market, where you can enjoy a homestyle meal at Miller's Country Kitchen before stocking up on local produce, breads, pastries, and more; visiting Filasky's Produce for sweet corn and a scenic walk in their pumpkin patch; letting your pup run around at Levels Road Dog Park; catching a concert or show at The Everett Theatre; getting your kids out of the house on a rainy day or for a birthday party at Jump on Over Inflatable Party & Play Center; preparing for the holidays at Coleman's Christmas Tree Farm; gathering family and friends for a day at Frightland, a haunted attraction scream park; strolling around Charles E. Price Memorial Park and Silver Lake Park; and relaxing at the quaint Middletown Main Street Pocket Park.
Fun fact: Middletown got its name because it was originally a tavern shop on a road that ran across the peninsula between the Appoquinimink Creek in Odessa and Bohemia Landing in Maryland.
Living in Middletown - Facts & Figures
Don't take our word that Middletown is a great place to live. Let the statistics speak for themselves! Middletown, Delaware is known great place to raise a family, with a median home value of $282,200 and a suburban feel. In Middletown, 79% of residents own their own homes, while only 21% rent. On Niche, Middletown received an overall ranking of A.
Remember, statistics aren't everything. Middletown, while good on paper, also has many other features that could tempt you to move there! It's conveniently located within a few hours of major cities such as Philadelphia, New York City, and more. It has many large and small businesses so you'll be able to have everything from fun restaurants and healthy grocery options to department stores and small shops. Plus, it's a growing town! It's grown tremendously so far and current homeowners will likely experience an increase in their property values with even more local amenities popping up over the coming years!
If you're interested in living in or moving to Middletown, Delaware, we invite you to check out our new homes for sale in Middletown at our community, the Village of Bayberry!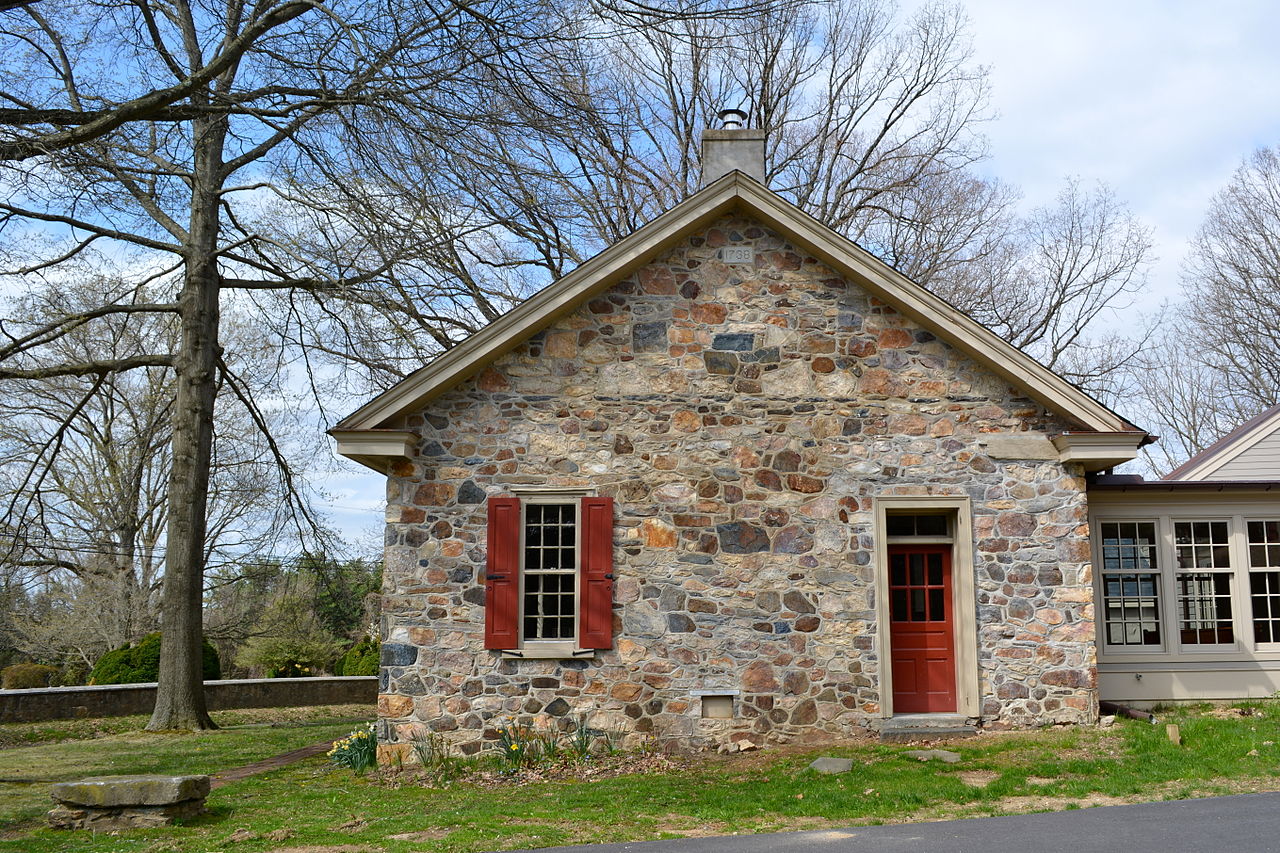 Image Credit - Hockessin, Delaware on Wikipedia
Hockessin
Hockessin, a beautiful, charming suburb of Philadelphia, typically ranks high on lists of Delaware's best places to live! Although small, Hockessin is mighty when it comes to small-town charm and local amenities. If you're interested in visiting, we recommend grabbing a cup of coffee at The Perfect Cup Cafe and then exploring the many hidden gems in town! If you're there in the evening, definitely make a reservation at the House of William and Merry which has won a Best of Delaware award 5 years running!
TripAdvisor's list of top attractions in Hockessin includes the gorgeous Ashland Nature Center, the Marshall Steam Museum, and the Mt. Cuba Center, a beautiful botanical garden offering everything from tours to yoga classes to gardening tutorials. Hockessin's top restaurants include The House of William & Merry, the locally renowned Woodside Farm Creamery, Lettie's Kitchen, Mexican Table, George & Sons' Seafood Market, Back Burner Restaurant, Redfire Grill and Steakhouse, Drip Cafe, Okura Japanese Cuisine Restaurant, and Taqueria Moroleon.
Fun Fact: Hockessin is known for its Fourth of July activities, including a parade, neighborhood athletic competitions, and a fireworks show.
Living in Hockessin - Facts & Figures
Its population is 13,672. Hockessin is a retiree-friendly area, and 87% of residents own their own homes, while 13% rent. The median home value is $433,400. Niche gives Hockessin an overall ranking of A, with an A in good for families, a B+ in public schools, and a B in housing, nightlife, and diversity.
Hockessin is also surrounded by plenty of other neighborhoods nearby that are also rated highly! It is right on the border of Pennsylvania and Delaware so living there or nearby can give you the benefits of both states. With the Pennsylvania countryside on one side and Downtown Wilmington & Philadelphia on the other, rest & relaxation could include anything from an afternoon at a vineyard to a Broadway show and dinner in one of the vibrant nearby cities.
If you're looking for the small-town feel, a safe neighborhood, and top-level amenities, definitely consider this area. Did you know we have new townhomes for sale a few miles from Hockessin? If you're thinking about moving to the area, check them out!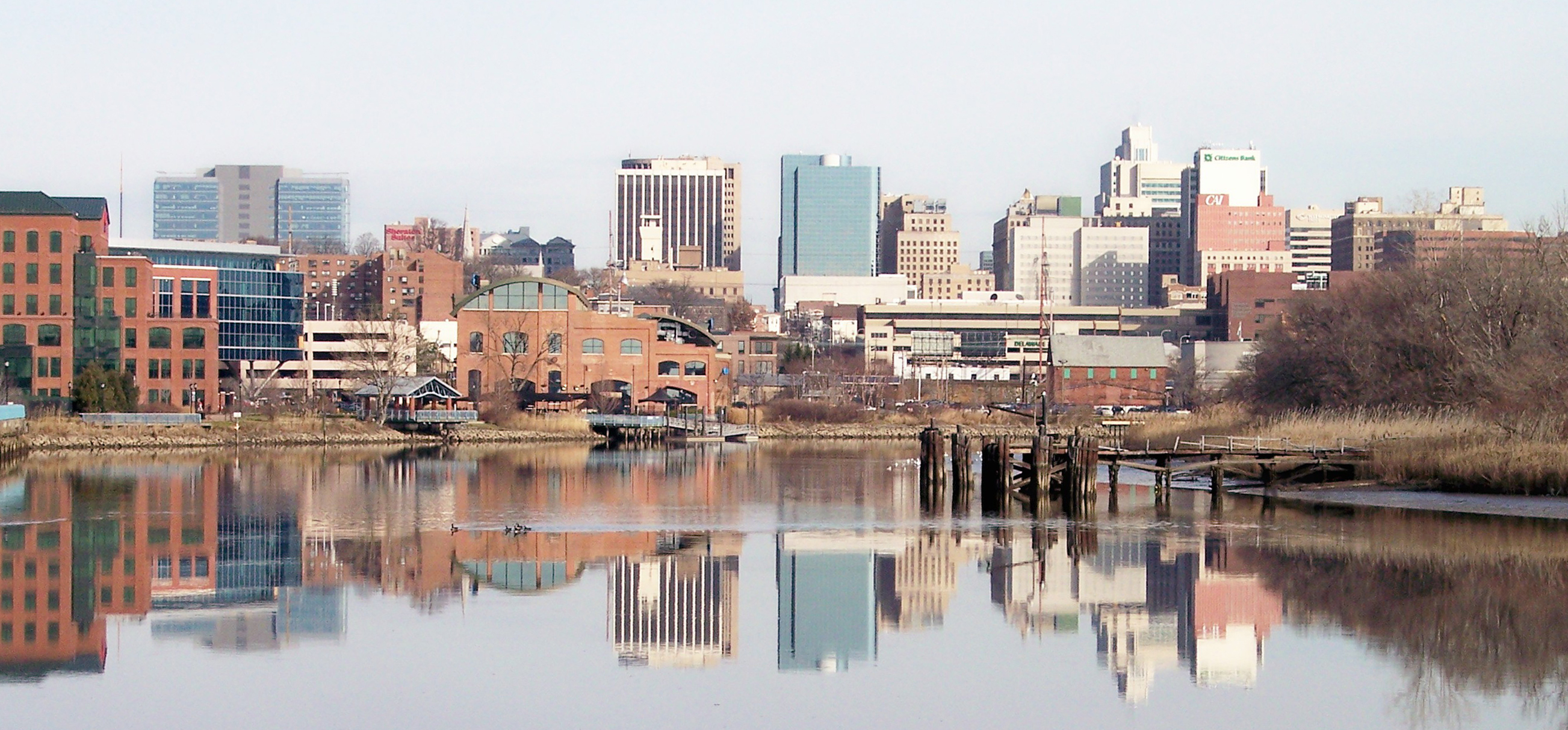 Image Credit - Wimington, Delaware on Wikipedia
Wilmington
Multiple Wilmington neighborhoods won spots on Niche's "Best Places to Live in Delaware" list. At a little over 71,000 people, Wilmington is Delaware's most populous city. Being a large city, remember to consider the different neighborhoods carefully if you're interested in moving there. School quality, safety, home styles, and many other factors can change with just a short drive. We always recommend looking up data online, touring neighborhoods personally, and generally "doing your research" before moving!
Did you know Wilmington houses several cultural gems? TripAdvisor's top things to do in Wilmington include visiting the Nemours Estate, a 77-room mansion with the largest formal French gardens in North America; exploring the Hagley Museum and Library, a National Historic Landmark with 235 acres of wooded hills beside a river; exploring the Wilmington Riverwalk and the Wilmington and Western Railroad; catching a show at the Grand Opera House; viewing the collections in the Delaware Art Museum; exploring the Delaware Children's Museum; cheering on the Blue Rocks minor league baseball team at the Frawley Stadium; strolling around Bellevue State Park, and enjoying the incredible acoustics at the Queen.
Fun Fact: Early in its history, Wilmington was referred to as "Bear Place" because of the Bear River.
Living in Wilmington - Facts & Figures
Some of the best neighborhoods to live in Wilmington include Forty Acres, Happy Valley, Delaware Avenue, Trolley Square, and Midtown Brandywine. Be aware that although these are all ranked separately on Niche.com, multiple of them are quite close to one another. Here are a few facts and figures regarding these highly ranked Wilmington neighborhoods!
Wilmington is a city so you'll get the amenities of a city, and you'll be close to "everything" if you live there. It's easy to get around the city as well; there are plenty of public transit options! You'll also be conveniently located near other states like Pennsylvania and New Jersey. As always, do your research before moving, but if you'd like to some other information, here are more benefits of living in Wilmington.
Moving to or in Delaware?
If you are moving within Delaware or moving to Delaware from somewhere else, we invite you to consider our new home communities:
Westhampton has officially SOLD OUT as of September 2021 but a beautiful new and exciting community is coming to Hockessin soon.

Introducing: Valley Grove. Learn all about this new community and sign up for the interest list to receive the latest news and updates at the community logo above!
Westhampton - this community features townhomes near the highly desirable town of Hockessin, Delaware. See our homes for sale near Hockessin here!
The Village of Bayberry - our flagship new home community, the Village of Bayberry offers the best of new home living in Middletown, Delaware! With an incredible array of floor plans, miles of walking trails, parks, playgrounds and a luxury lake house that sits on the banks of the boating & fishing 11-acre Bayberry Lake, this community is perfect for those in all stages of life. See our homes for sale in Middletown here!
The Ponds at Bayberry - located directly adjacent to the Village of Bayberry, the Ponds provides luxury, resort-style 55+ living. With single-family homes and townhomes set amidst miles of walking trails and a luxury 10,000 square foot clubhouse with a pool and extensive outdoor recreational complex, you are sure to enjoy your best life here at The Ponds at Bayberry. See our 55+ opportunities available in Middletown here!
We hope you've enjoyed this article! Have any comments or questions? Contact us, and we'd be happy to help!