With more than 20,000 acres of dedicated state park territory, Delaware is home to many incredible and diverse opportunities for outdoor relaxation and adventure, from hiking and camping to swimming and fishing. It's no wonder that Delaware is a popular vacation destination and that its residents enjoy an active, outdoor lifestyle. Today, we'll highlight a few of our favorite Delaware state parks, both highly acclaimed locations as well as hidden gems. (Please be sure to call ahead and/or check all park websites for the latest updates on COVID-19-related protocols.)
Cape Henlopen State Park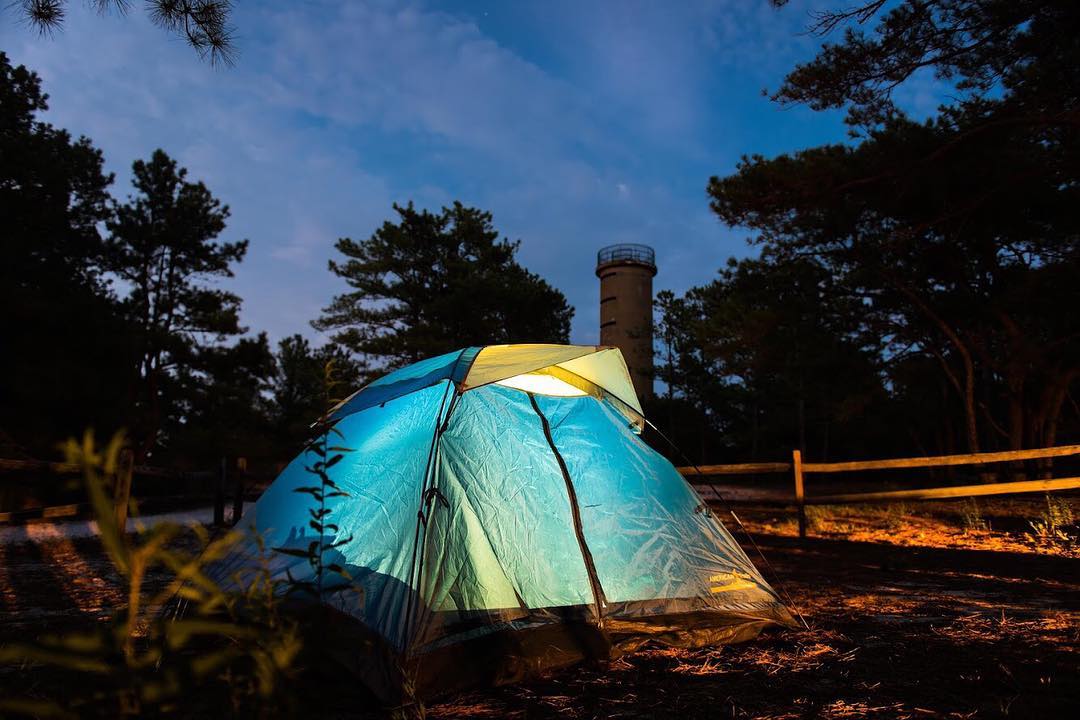 If you read any literature on the best things to do in Delaware, you'll likely find Cape Henlopen State Park featured prominently. Located in the charming city of Lewes this park offers an impressively varied topography, including sandy beaches where you can soak up the sun, fish, kayak, and canoe; pine-covered sand dunes interwoven with an extensive trail system for hiking and biking; even forest area where you can camp or rent a cabin.
Aside from its many activities, the park itself is an important historic site. The land that is now Cape Henlopen State Park was originally granted to William Penn, who subsequently gave the parkland and its natural resources to be used by the residents of Sussex County and Lewes, creating the nation's first public land. Not only was the land then used as a military base, but it was also an important site for shipping and trading. History buffs will be glad to hear that visitors can still tour Fort Miles, which acted as a coastal defense site during World War II.
Hike the steps of the WW2 lookout tower for a fabulous view of the Atlantic Ocean, visit the Nature Center to learn about local marine life (and even meet some stingrays!), spend a few hours on the fishing pier with access to Delaware Bay, or hit nearby Rehoboth Beach via the 3.2-mile Gordons Pond Trail, whose elevated boardwalk takes you through sand, maritime forests, wetlands, and more.
For more information on Cape Henlopen State Park, including entrance fees and hours of operation, be sure to visit their website.
White Clay Creek State Park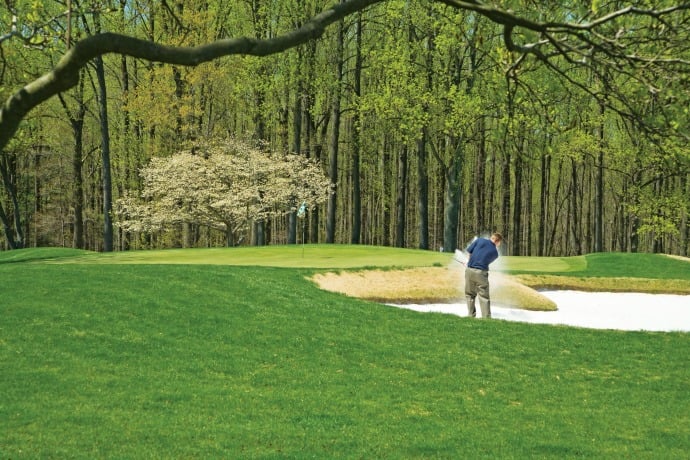 But the beautiful landscapes are not only reserved for the lower half of the state. Up north in Newark (and just a stone's throw from Westhampton) is White Clay Creek State Park: 3,647 sprawling acres of preserved land that surround White Clay Creek. (Why is the river called White Clay Creek? Learn more about the mining operations of the Newark China Clay Company here!)
Westhampton has officially SOLD OUT as of September 2021 but a beautiful new and exciting community is coming to Hockessin soon.

Introducing: Valley Grove. Learn all about this new community and sign up for the interest list to receive the latest news and updates at the community logo above!
Like Cape Henlopen State Park, there's a lot to do at White Clay Creek. Hikers, bikers, and runners will love exploring the 37+ miles of trails that wind their way through the park, and if you haven't yet explored the 200-year-old Chambers House Nature Center, you'll love looking at the beautiful architecture and learning about the history of the park and the piedmont stream valley. A number of docks line the stream, enabling easy catch-and-release fishing for largemouth bass. There's also an 18-round disc golf course near the picnic and pavilion area, so bring your discs! White Clay is also host to a number of seasonal events, including the Summer Concert Series, and even has the unique feature of housing Delaware's only state-run golf and event facility, complete with a famous Sunday brunch, Deerfield Golf Club.
For more information on White Clay Creek State Park, including entrance fees and hours of operation, be sure to visit their website.
Lums Pond State Park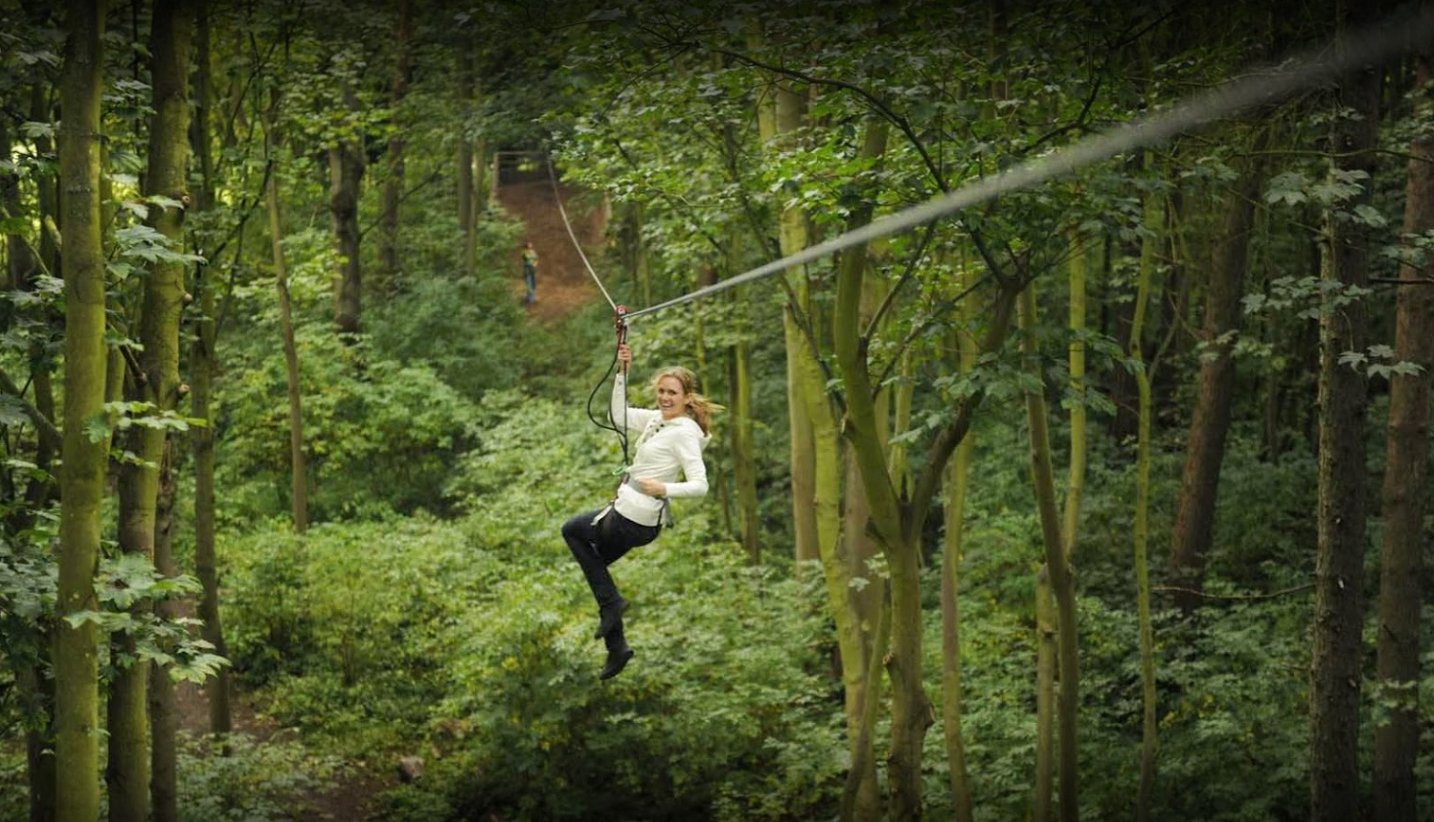 Boasting the largest freshwater pond in Delaware, the 1,790-acre Lums Pond State Park is located in Bear, DE. Less than 10 miles from our three Bayberry communities it's a favorite of locals and neighbors alike. The size of Lums Pond makes it ideal for kayaking, canoeing, and pedal boating, and it's also a great spot to fish for largemouth bass. Trails include the 8-mile Little Jersey Trail and the 6.4-mile Swamp Forest Trail.
While the area was first officially used as a state park in 1963, it was previously used as a site for hunting camps by Native Americans, is conveniently situated along what was St. George's Creek before the creek was damned and a canal was built.
But Lums Pond State Park is not only the site of fascinating Delaware history - it's also home to the ever-popular Go Ape ziplining course! This 2-3-hour course includes treetop crossings, rope ladders, and incredible views. Anyone age 10 and older is welcome to participate, and there is also a Treetop Junior course available for younger children. Additional activities include horseback riding, softball, soccer, football, and cricket fields, volleyball, tennis, and basketball courts, and much more!
Bellevue State Park

Bellevue State Park is located in New Castle County in the suburbs of Wilmington. Measuring 328 acres, the park represents an important piece of Delaware's history. The park gets its name from Bellevue Mansion, which belonged to William du Pont, Jr. The original estate was surrounded by every luxury, from tennis courts to a beautiful pond and equestrian stables to wooded groves. Many of these amenities are still extant today.
Park visitors are welcome to play tennis on the eight clay courts and to take private or group horseback riding lessons. Additionally, you can walk the trails that pass through woods, near creeks, and over meadows, or run a track with 20 exercise stations. There's also an arboretum harboring both local and exotic plants. Bellevue State Park's pond is also well stocked with sunfish, catfish, and bass and is open for catch-and-release fishing.
The park is open daily from 8 am until sunset, with modest entrance fees of $4 a day for Delaware residents and $8 a day for out-of-state guests. Annual passes are also available for purchase.