If you're expecting your first child or if you have an extra room in the house, you may want to consider creating a designated kids' room. Creating a playroom for your children can be a great way to reduce your stress as well as your children's because it allows them to have a place where they can play with their toys and be a little messy without creating a little chaos in the rest of the house. Here are six tips to keep in mind as you consider how to design and arrange your children's new playroom.
Choose a Theme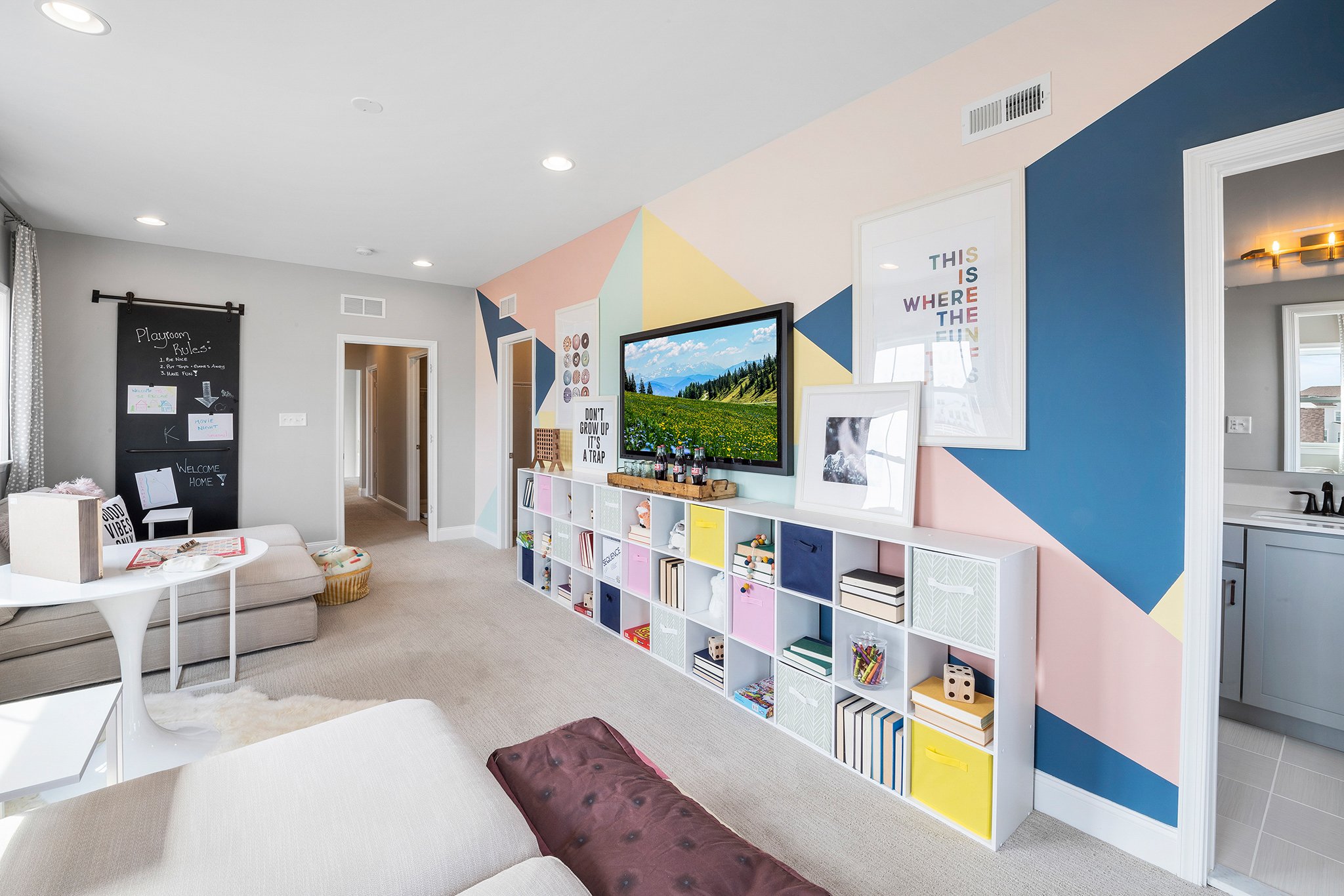 Just as you would do when deciding on paint colors and furniture styles for the rest of your house, begin designing your kids' room by choosing a theme. Brightly colored toys and frequently-used belongings will inevitably add a bit of variety and flare to the scheme you choose, and that's ok - fun is what a kids' room is for. At the same time, however, setting a general direction for the theme and colors of your kids' playroom, like shown here in The Grant Model, will add a feeling of calmness and congruity to the space that will entice both you and your children to spend more time there. Remember, kids love beauty too!
Be Playful
By the same token, that doesn't mean that your kids' room needs to fall in line with the adult color schemes you have in the rest of your house. Your kids' room is the perfect place to be playful and creative. Paints are easy to change as your children mature, so have fun experimenting with bright blues, jungle themes, removable ocean creature wall decals, or anything else that tickles your fancy. If your kids are old enough, you can even involve them at select stages in the design process so that they can help make the room their own!
Be Practical
Practicality is a huge point of consideration when designing a kids' room, and two of the biggest practical considerations are cleanliness and orderliness. For cleanliness, think about how easy each of the materials you select will be to wipe and wash when crumbs land on the floor or juice is spilled. Choose flooring that is both durable and easy to clean. Generally, this means engineered wood, vinyl, linoleum, laminate, or ceramic tile, although this last option is less used in kids' rooms because it is quite hard. If you add a rug for comfort, be sure to purchase a rug that is easily washable.
The best way to achieve orderliness is to include plenty of organized storage spaces. One well-loved option for kids' rooms is built-in storage cubbies with labeled baskets that slide in and out of their compartments. This is a great system for providing plenty of storage as well as a framework to keep toys organized. It's also visually pleasing, as the baskets are not only easily accessible but also uniform in appearance. One added benefit is that sorting is a great early mental activity for kids, so labeling baskets for different toys can be a good way to get them involved in cleaning up while developing important life skills.
Designate Spaces for Timeless Activities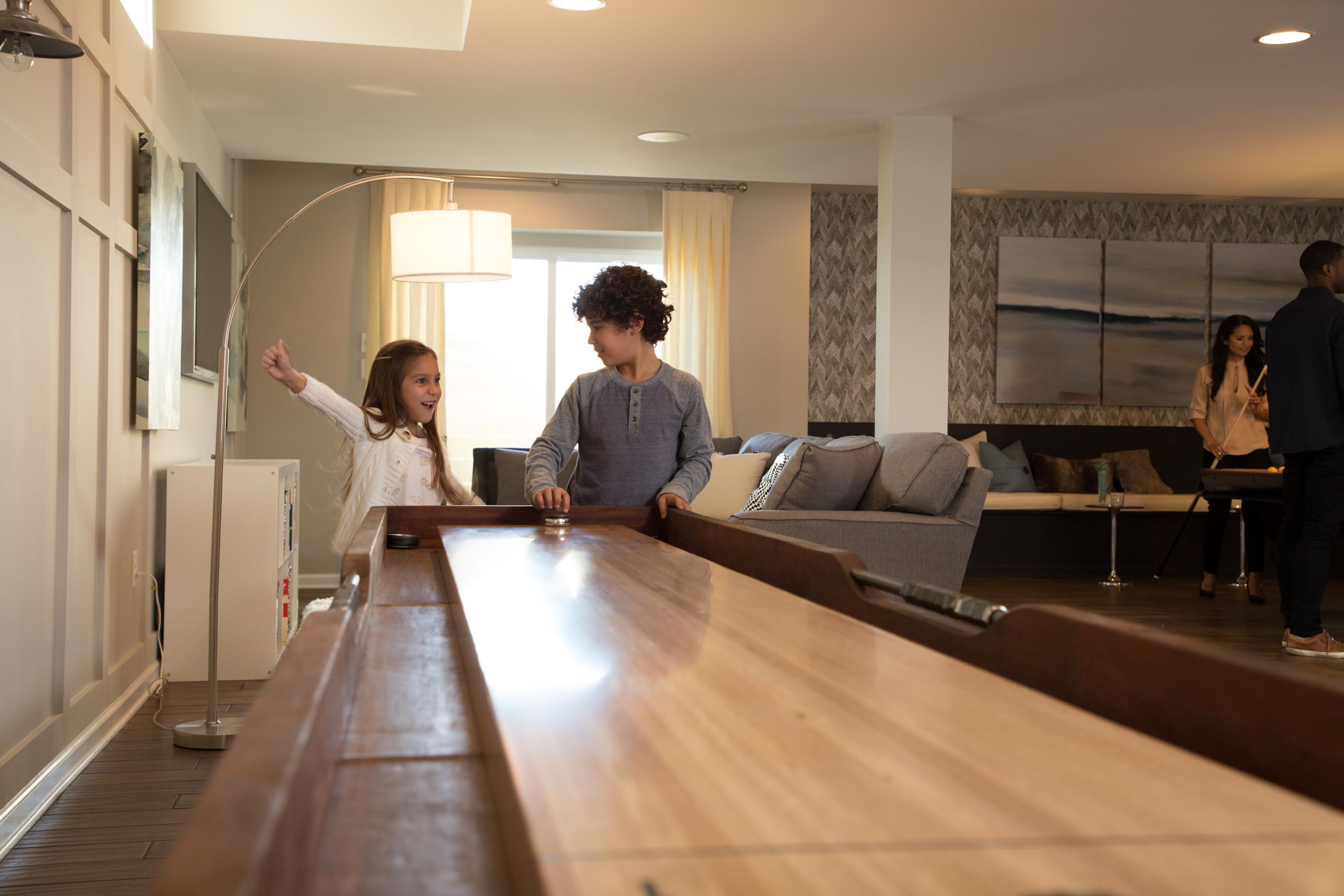 There are many interests in kids' lives that come and go, so toys that you invest in for your baby or toddler may become obsolete in a couple of years. This is a normal part of the growing process, but because phases are fleeting, you may want to consider designating spaces in your kids' room for timeless activities that can always be of interest.
Two of these timeless activities are books and art. A bookshelf is always a great idea to incorporate in a kids' room, as it's an activity that can be pursued with or without an adult and provides hours and hours of variety and delight. It's also easy to substitute books as your children grow.
Art is another activity most children love, so you may want to designate a special art space with a small desk and chairs or else place a whiteboard or chalkboard on the wall. Again, this provides hours of infinitely varied activity and creativity. Keep in mind that children also love to see their finished artwork on display, so you may want to add a string with clips where you can pin their favorite pieces and switch the pictures as more are created.
Scope for the Imagination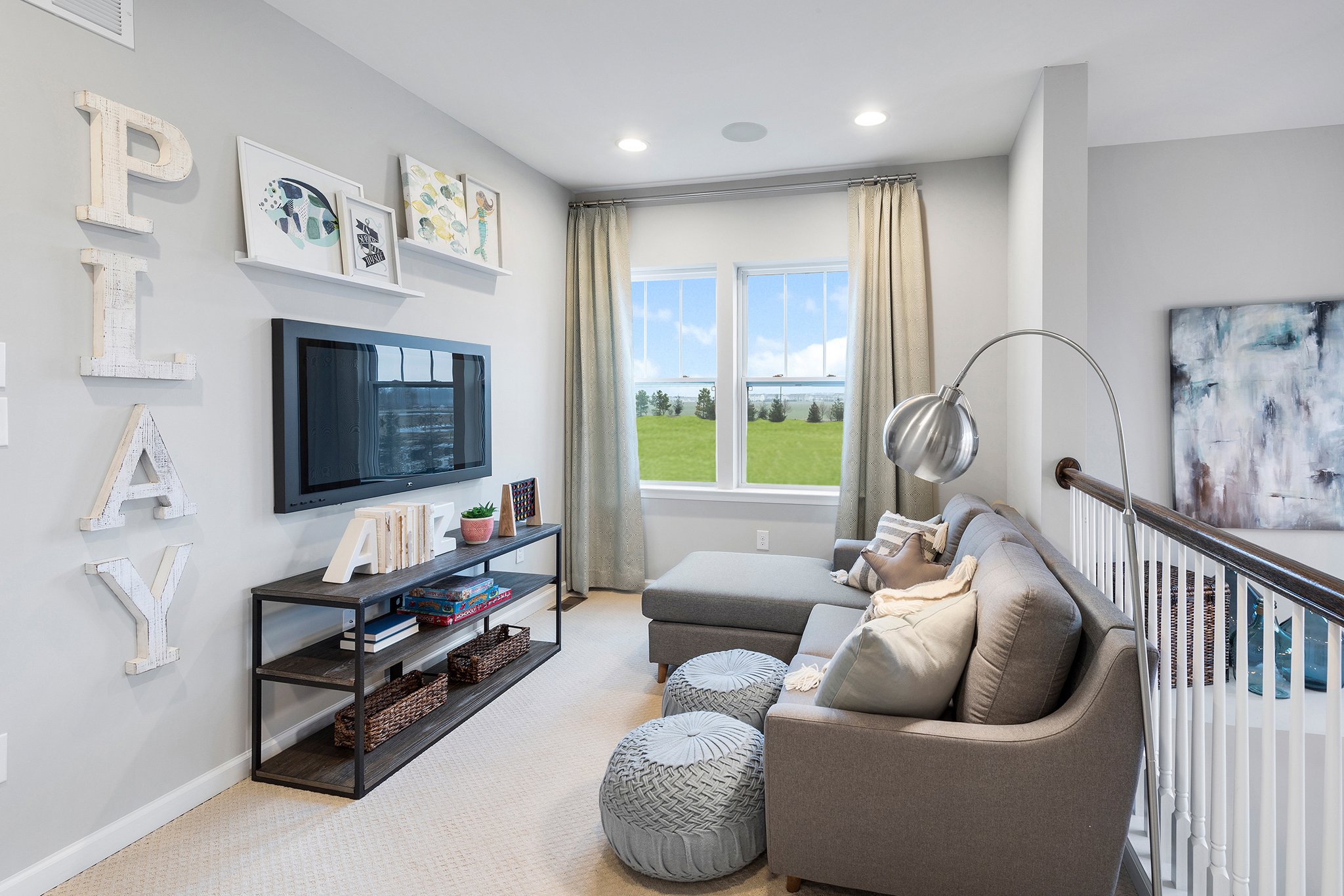 If possible, be sure to provide a large window where your children can enjoy a view of the outdoors in addition to good lighting throughout the room. There's nothing better than the outdoors for imagination and exploration, and natural lighting also adds an ambiance of serenity and joy. You may even consider adding a couple of house plants so that your children can learn to gently nurture and care for their own living things. The small responsibilities of ensuring the plants have enough sunlight and water is a great way to teach children to become caretakers for their environments and to cultivate observational skills and patience as they watch their plants mature.
Don't Over-Clutter
Another way in which designing a kids' room is different from designing central living spaces for adults is that children love to move and explore. Because of this, it's important to leave plenty of open floor space and to keep furniture minimal. Of course, it's great to have a comfortable chair or sofa where you can read to your children or enjoy a cup of tea in comfort while watching them play, but feel free to leave more open space than you normally would elsewhere in the house. Your children will love lounging on the floor and using the space for pillow forts and other activities.
If you want, you can design a minimal bunk bed or low-profile sleeping nook for nap time, but this addition is usually preferable when there is an abundance of space to be used. In general, remember that a blank(ish) slate is a child's delight and that their imaginations will have more opportunity to shine when their physical belongings are not overcrowded and their physical surroundings are beautiful and well organized.