Westhampton has officially SOLD OUT as of September 2021 but a beautiful new and exciting community is coming to Hockessin soon.

Introducing: Valley Grove. Learn all about this new community and sign up for the interest list to receive the latest news and updates at the community logo above!
Westhampton: A Coveted Location
We're all familiar with the popular real estate phrase, "Location, location, location!" While it's true that, for some, a home's location can be an almost more important consideration than the home itself, the perfect location can mean different things to different buyers. For some, the ideal location is quaint and charming, close to the countryside and near to nature. For others, it can mean an area rich in cultural attractions and surrounded by important historic sites. For still others, it means proximity to major cities and the many conveniences they offer.
Get to Know the Area
Whatever your definition of the perfect location, Blenheim Homes' community of Westhampton fits it. Located just outside the highly coveted and quaint city of Hockessin, DE, Westhampton is at once forested and private
Westhampton is conveniently located just 2 miles from the heart of quaint Hockessin, where residents can enjoy area shops, restaurants, and beautiful athletics facilities like the Hockessin Athletic Club.
For the outdoorsy types, there is no shortage of outdoor parks and facilities surrounding the community. Just 5 minutes away residents will find Delcastle Golf Club and Recreation Park, where you can play around with friends, play a baseball game, reserve a court at the new tennis complex, or take the dog for a walk around their paved track. Also nearby are Carousel Park & Equestrian Center and White Clay Creek State Park.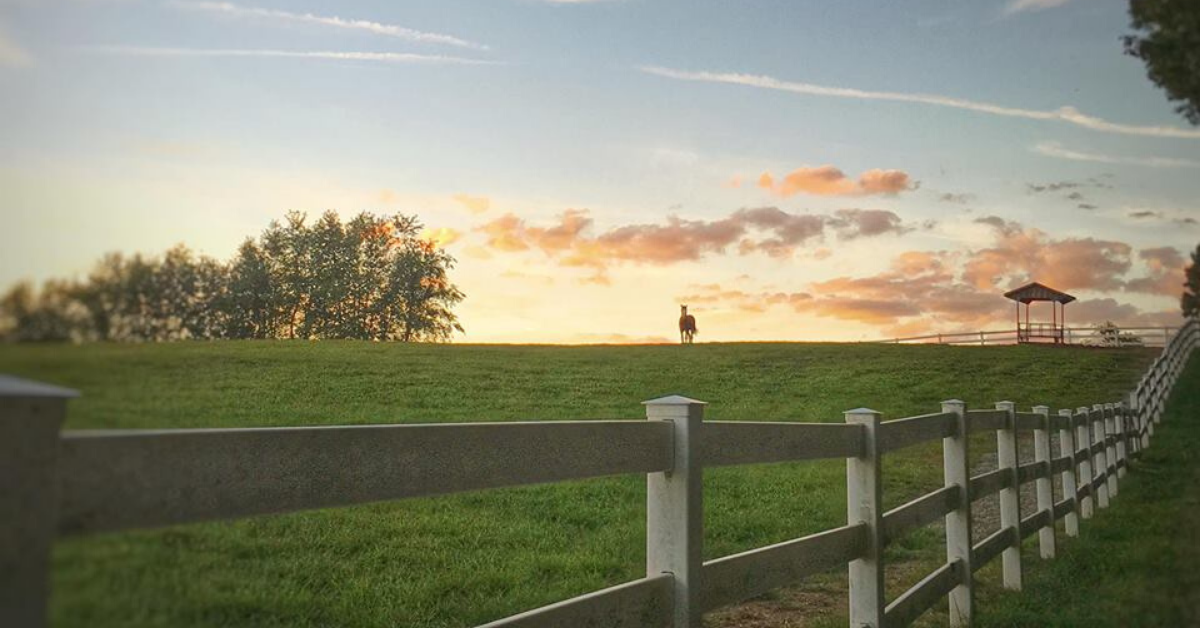 Looking for a day trip or a night on the town? While Westhampton is perfectly situated to be both private and serene, it is still close to area attractions and bustling cities like Philadelphia (50 minutes away) and downtown Wilmington (22 minutes away). Head to the Wilmington Riverfront where you can catch a baseball game, a movie or enjoy one of the dozens of restaurants that downtown Wilmington has to offer. Downtown Wilmington is also home to many area banks, offices, and hospitals, making Westhampton a great location for individuals moving to the area for work. Likewise, the University of Delaware is just 20 minutes away.
Although these city attractions are just a short drive away, so are the enchanting countrysides of Pennsylvania, as well as some of Delaware's most interesting historic sites. Pennsylvania's beautiful destinations like Kennett Square and Chadds Ford are both only 20-25 minutes away, while Delaware's own Brandywine Valley Scenic Byway is only 12 minutes away.
It's easy to see why when you consider that a relaxing Saturday can include anything from a morning at the golf course to an afternoon sipping wine in a nearby vineyard to an evening taking in a Broadway show and a delicious dinner.
Be sure to check out this interactive map to find nearby restaurants, gyms and rec centers, shopping and retail, neighborhood schools, hospitals, parks, and more!
Community Benefits of Living in Westhampton
Westhampton's location - a rare find in northern Delaware - was selected to give Delaware buyers access to the area's various attractions. Half of the Westhampton community is preserved as open space, and all of its home lots back up to mature trees so that residents can enjoy a private, tranquil living experience while benefiting from easy access to locally-owned shops and restaurants, athletic clubs, golf courses, and entertainment. Be sure to peruse the Westhampton photo gallery to get a feel for the neighborhood.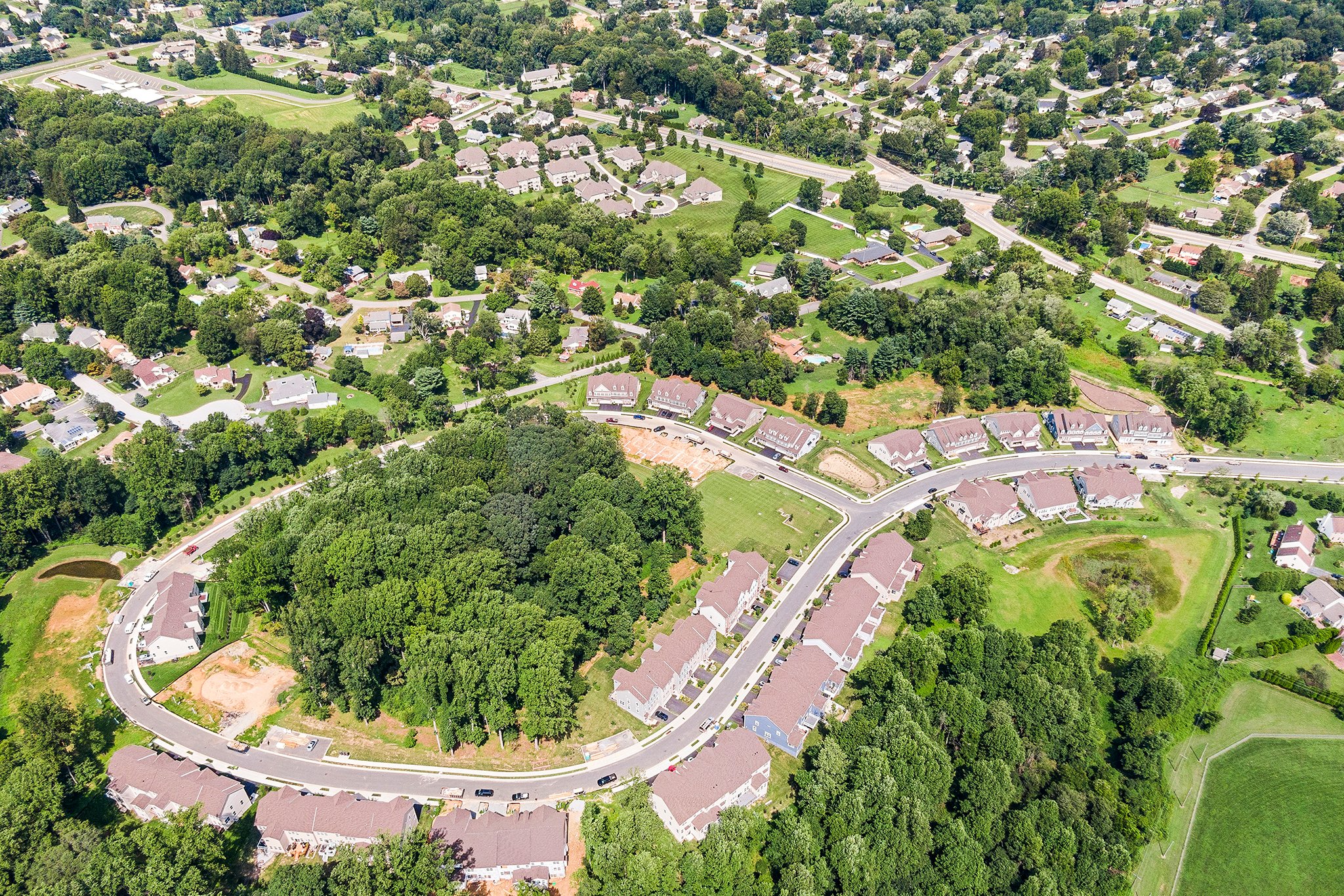 Why Build with Blenheim Homes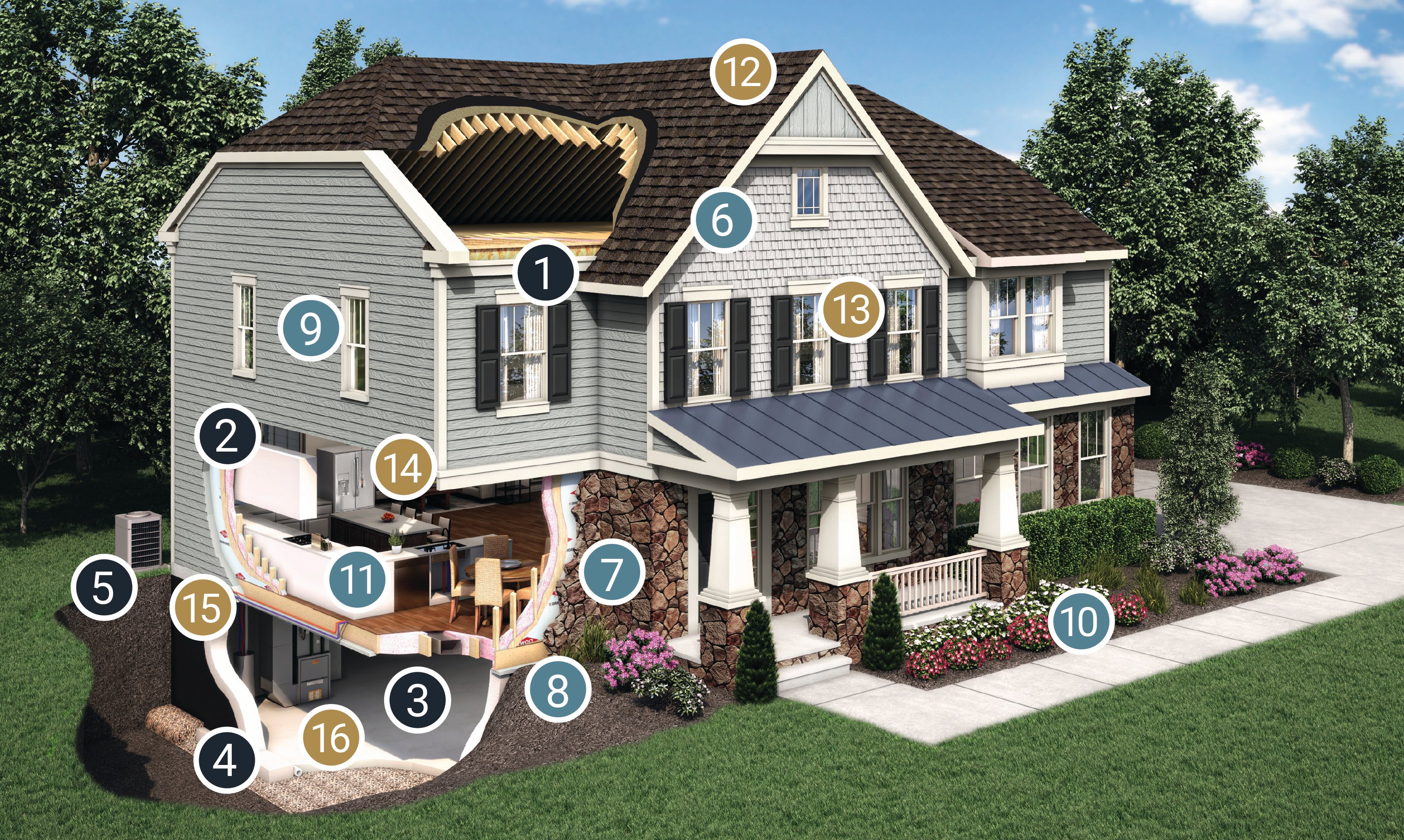 While Westhampton's location is certainly one of Delaware's favorites, the area itself is not the only reason to buy a Blenheim home. At Blenheim, we take immense care in creating attractive home designs, crafting neighborhoods that are unified in architectural thought while also expressing variety and personality.
But we also know that the interior of a home is just as important as its exterior. That's why all Blenheim Homes are built with premium materials and high-quality construction practices that offer lasting value. Because we have nothing to hide, we invite all of our buyers to tour our materials so they can see exactly what's inside their new home. With our dedication to creating comfortable and high-quality communities, it's little wonder that we've taken home several awards over our 35+ years in the industry. Don't take our word for it - you can read our customers' testimonials first hand here.
Westhampton Floor Plans
With 40 acres and a limit of 95 homes, Westhampton is an intimate and charming yet spacious and private community. Its home designs feature popular open floor plans, large kitchens, ample privacy, and luxury finishes included as standard. Westhampton homes start from $379,900 and come with a variety of customization options to suit buyers' preferences. Due to community popularity, Westhampton currently has two-floor plan models available - The Brookhaven and The Jamesport.
The Brookhaven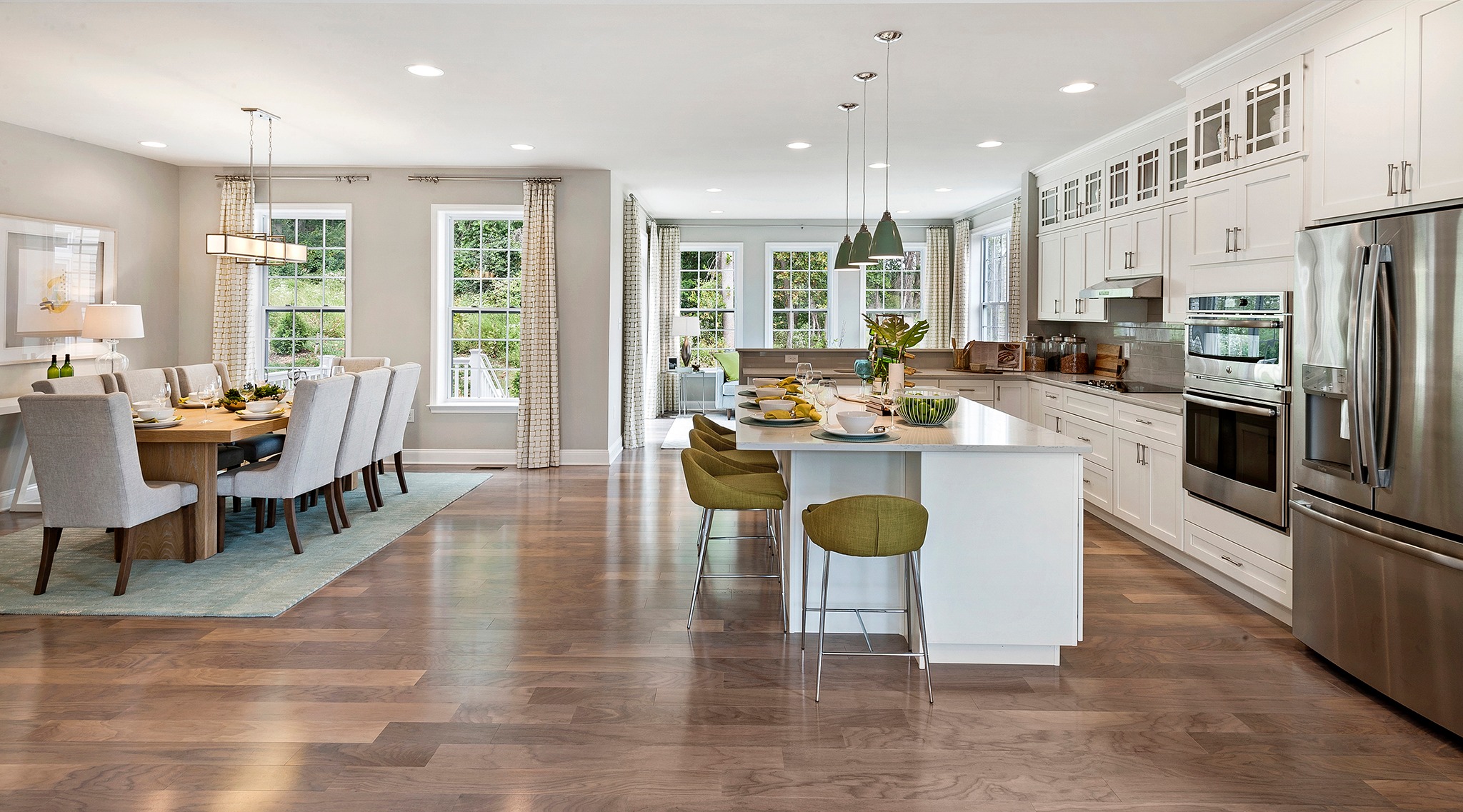 The Brookhaven starts in the $390,000's. It has 3-4 bedrooms, 2.5-3.5 bathrooms, and is 2,074-3,216 square feet. Its first-floor customization options include an add-on deck and an add-on sunroom. Upstairs, a luxury bathroom may be included. Buyers can leave the basement unfinished or add a rec room, a rec room, and bathroom, or a rec room, bathroom, and bedroom. The overall plan is open and is designed with a homeowner-centric philosophy that matches your everyday habits.
The Jamesport
The Jamesport starts in the $410,000's. It includes 3-4 bedrooms and 2.5-3.5 bathrooms and is 2,262-3,317 square feet. Like The Brookhaven, its first-floor customizations include both a deck and a sunroom. Its second floor is built with a standard, optimized design, and its basement may include a rec room, an extra bathroom, and an extra bedroom. The main floor plan layout features open lines that unite the home's central living spaces to maximize light and cater to natural traffic patterns. Take an in-depth tour through The Jamesport here!
Start Building Today
There are many plans we've had to place on hold due to COVID-19 but fortunately building your future home isn't one of them. We've created a virtual buying process that closely follows our carefully crafted home buying process to keep you safe while keeping your home highly customized and high in quality. Don't wait to build your future, especially in an area whose coveted location means new home buying opportunities are limited. Contact us today to reserve your lot and start the process of building your future in northern Delaware's community of Westhampton.