It's hard to believe but the holiday season is just about underway! It's a time of year for friends and family to gather together, sharing gratitude and old memories while making new ones. It's also a time of year that flies by and can easily become hectic. If you're hosting any parties this holiday in Delaware, now is a good time to get a head start on prepping your dream home before your guests arrive to avoid rushing at the last minute!
1. Tie up loose ends.
Before the holidays arrive, wrap up any unfinished projects or lingering to-do lists. If you're in the middle of a bathroom remodel or living room makeover, for example, do what you can to expedite the process so guests can experience the final result instead of a rough draft. For projects you've been putting off, use the upcoming holidays as your motivation to finally get it done. If you've been wanting to wallpaper your powder room or any other task that isn't time-intensive but you've been putting off, now is your chance!
2. Spruce up your entryway.
As the first thing visitors see when they enter your home, the entryway is key to a good impression. Ensure guests have a spot to kick off their shoes, hang up coats, and set down packages or purses inside the door. Breathe some new life into your entry area while also keeping it practical with a small rug, boot tray, and stylish storage baskets. Mounting hooks or make space in your hall closet for coats is a great task item that will save the headache when your guests arrive! After you get things practical, consider pulling in a bench or console table to add in a mirror or some artwork along with a vase of flower for a festive feel.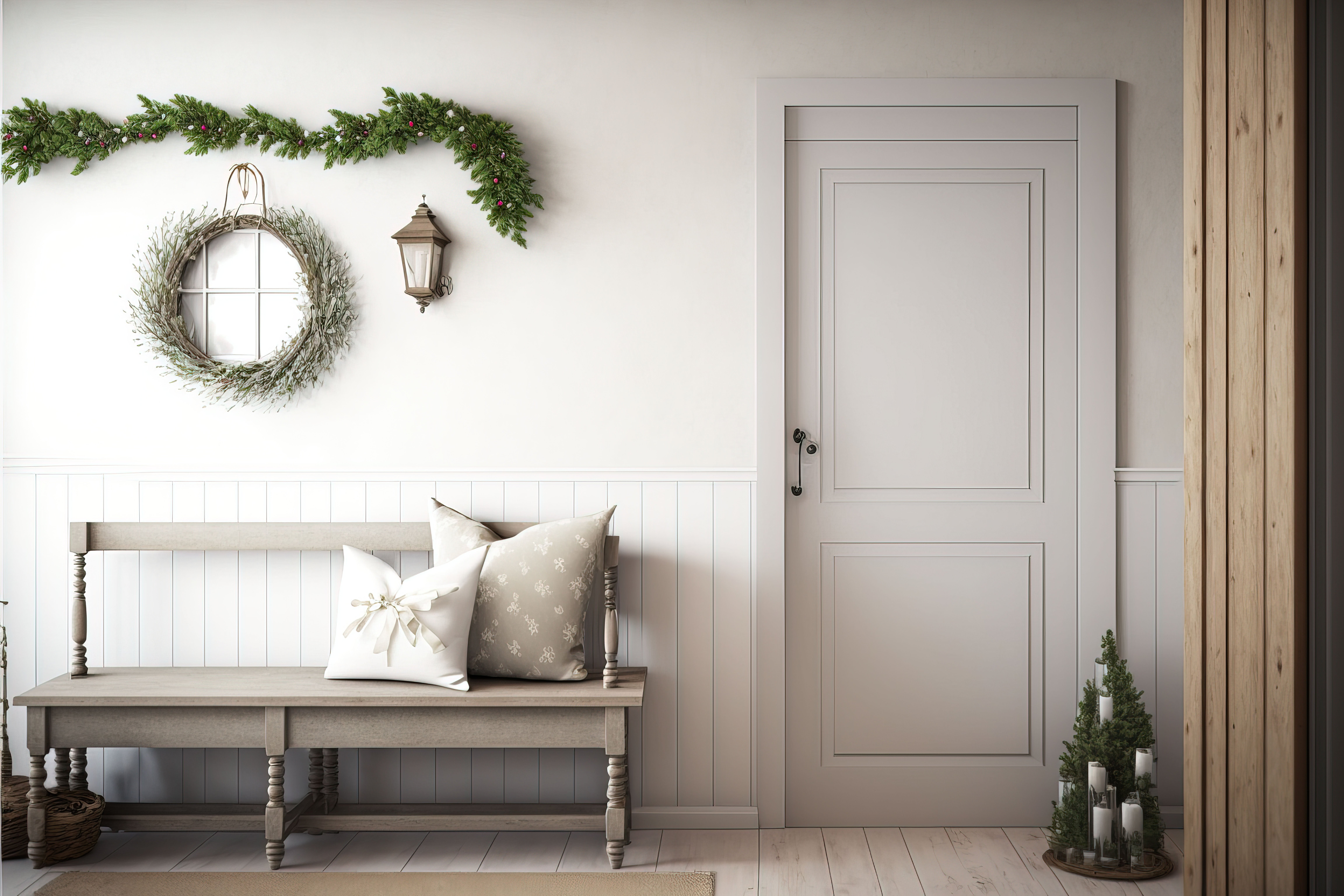 3. Clear out clutter.
Most of us tend to collect a lot of extra stuff throughout the year. Cleaning out the clutter can instantly make your home look more polished and create a blank canvas that helps your seasonal decor shine. Toss, recycle, or donate any unwanted or unused items and get everything else in its rightful place. If you're struggling to find space for everything, consider investing in new organizing solutions to store your belongings more efficiently.
4. Refresh your walls.
One of the quickest and easiest ways to give your home a refresh is to touch up the paint! Restore dingy walls with a fresh coat of paint or opt for a different hue to give the room a whole new look. If you don't have time to break out your brushes and rollers, at least take a few minutes to clean the walls so they're free of scuffs, stains, or dust.
5. Resolve problem areas.
Most homes will never look precisely perfect, but certain rooms have problem areas that are glaringly obvious. This could be a tattered sofa, a wobbly table, or a too-small area rug. Consider what makes you most unhappy about the space and prioritize a repair or replacement.
6. Upgrade your lighting.
Although often overlooked, lighting can have a major impact on how your home looks and feels. Replacing an outdated light fixture with a new one is an easy electrical DIY project. Have dimmers installed in the main common areas prior to holiday gatherings. And installing new outdoor sconces or adding a few lanterns is a quick way to make your home feel more inviting and make it feel and look brighter.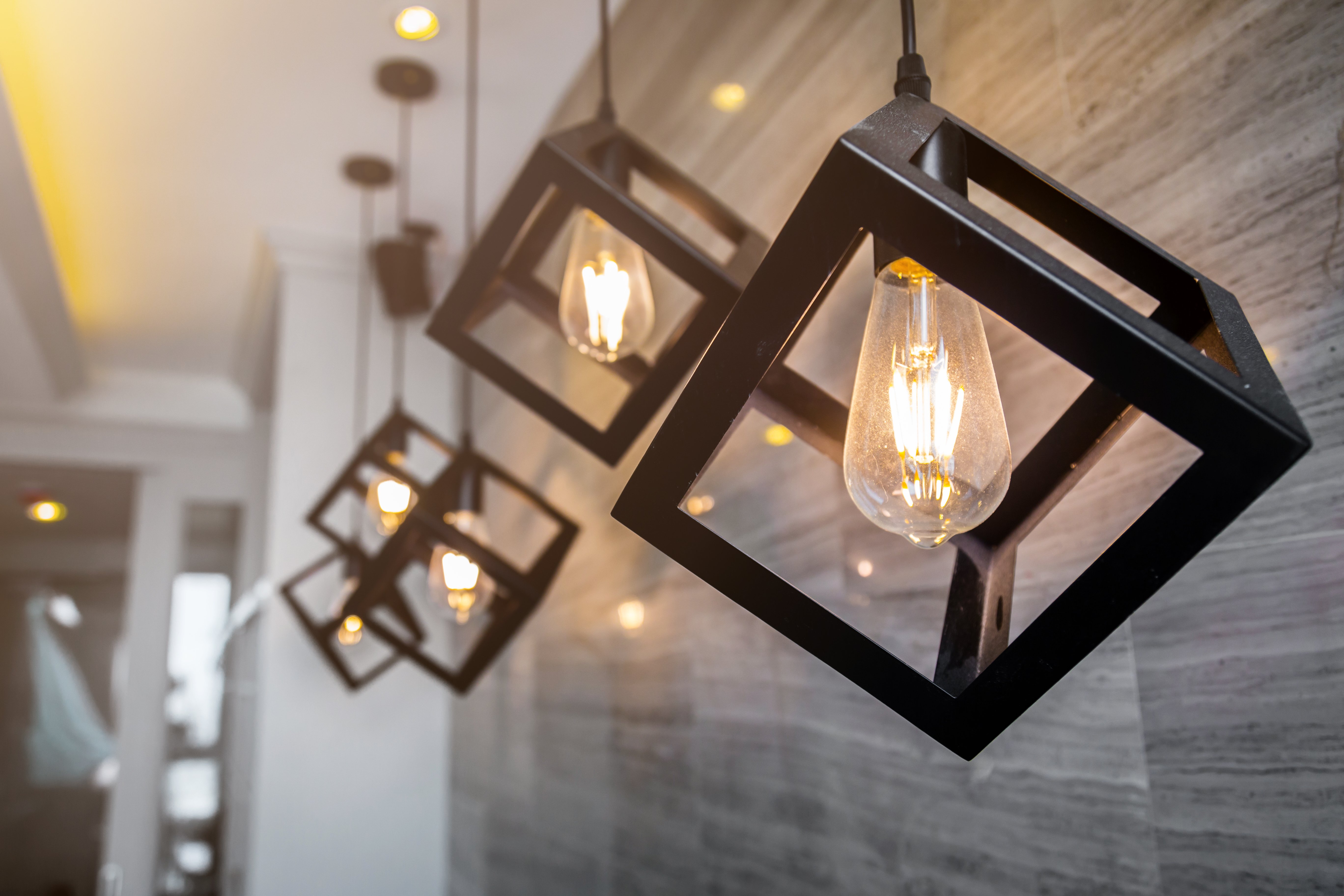 7. Spruce up your guest room.
Make sure your guest room feels polished, inviting, and ready with everything your guests will need or want! Hanging new curtains, adding a plush area rug, and bringing in comfy seating are simple yet impactful ways to cozy up the space. Consider providing guests with an additional reading light, such as a table lamp or wall sconce, that they can easily turn off from the bed. If the towels or sheets in your guest room look dingy or worn, spring for a new set before the holidays. And if you have some extra room in your budget, consider upgrading the pillows and mattress to ensure guests can enjoy a restful night's sleep.