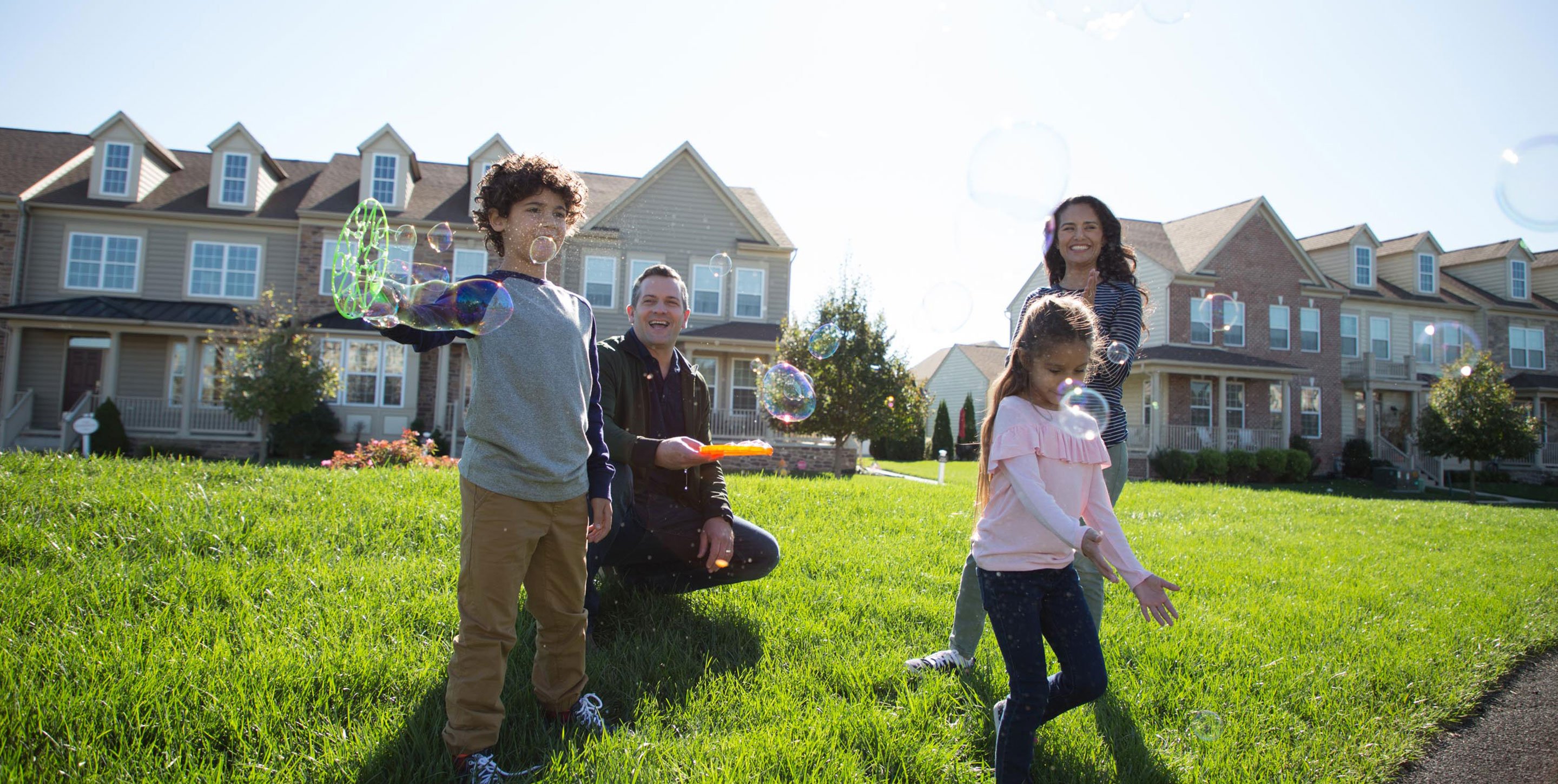 There are a lot of reasons to build a new home rather than buying and remodeling an old home, and there's a lot to consider once you do decide to build new. This list will help guide you.
Why Buy New Construction?
1. You avoid expensive surprises
When you buy a new home - and particularly when you build with a reputable home builder - you're committing to the latest construction techniques, premium materials, and a low risk of uncovering repairs with unknown pricetags. And of course, builder warranties are standard for new construction.
Modern systems and modern construction mean that you get to spend less time cleaning, less time maintaining and repairing, and more time enjoying your home. You can feel confident that you're making an excellent investment in a high-quality home that will offer you not just a lifetime of memories, but lasting value.
2. You get that "New Home Feeling"
A brand new home built to your specifications is more than just a place to lay your head at night. Totally personalized to fit your needs, from the size of the closets to the carpet in the rec room, a new construction home is a blank slate for family to grow into. To create new memories and form family traditions in a space that is completely and inherently yours is a priceless thing that only new construction can offer.
3. You get to find the perfect floor plan for YOU
At Blenheim, our award-winning floor plans are created with our homeowners' needs in mind. We recognize that everyone's needs are unique, so each of our three communities offers several floorplans, along with further customization options.
Purchasing a new home allows for tons of freedom during the design process. When building a new home, you have the ability to decide everything from the location of the laundry room and color of kitchen cabinetry to the locations of USB ports on your island and how to wire for entertainment and security systems to the color of your home's exterior. Selecting your features and finishes allows you to put your unique spin on hallmark features of your living space to really make it fit to your family's tastes and lifestyle.
What should you consider during building?
Planning for these details ahead of time will prepare you for when the rubber meets the road.
4. The location of your power sources
One of the reasons it's smart to mentally arrange your room layouts before move-in is that it allows you to consider where you'll need outlets. Be sure to position outlets by every bed, nightstand, desk, sofa, and chair, as well as inside closets.
In the bathroom, prioritize outlets in and around vanities and cabinets/closets. In the kitchen, incorporate them into your backsplash, under upper cabinets, and below countertops. You may even want to set up a "charging station" for technological devices. And don't neglect to plan outlets on the home's exterior as well so that when the holiday season comes around, you'll be ready to celebrate with festive style!
5. The location of your electrical features
Just as you did when planning outlets, consider your furniture layout and identify likely walking patterns. This will help you decide where to place three-way switches, exterior light controls, ceiling fans and lights on timers.
As you plan both your outlets and lights, evaluate your needs and habits in your current home and take time to imagine how your routine might be made easier. You might be surprised how nice it is to have a control to exterior lights in your master bedroom or a switch for your gas fireplace right by your bed.
6. Which upgrades are important to you
Building a new home allows you to take advantage of the latest trends that the industry has to offer. Home features like open floorplans, in-law suites, flexible work spaces, walk-in closets and oversized pantries are high on the list of desirable characteristics for new homeowners. Beyond structural features, today's building practices and code requirements result in homes with better safety features and more energy efficiency.
It's important to prioritize the elements that are important to you and determine the additional investment you'll incur if you added them after closing to ultimately decide if doing them up front is the best decision.
7. What the future brings
When building your own home, it's much easier to think about your current needs than your future needs, but it's always smart to plan for at least one life phase ahead of where you currently are. If you're a couple who wants to have children in the future, plan accordingly. (Will you need a separate bathtub? A play area within line of sight of the central living area? Windows with child-proof locks in upper stories?)
If your children are young, plan for their teenage and college years. (Will your children want separate bedrooms or even bedrooms on separate stories? How will you adapt their bedrooms to suit your needs after they leave home?)
If you're hoping to retire soon and want to age in place, or if you're planning to accommodate an aging family member, think through ways to make your home easy to navigate. (Do you have handrails in and out of the garage? In the bathroom? In stairwells? Is the home well-lit? Do you need to widen hallways? Install motion-sensor sinks and automatic flushing toilets? Lower kitchen cabinets and stove tops for easier reach?)
8. The importance of having fun with it!
You're designing your dream home, so dream big! Don't assume you need to follow convention, because building your own home is all about having a space that reflects you. Have you always wanted an in-home bar? Epic game room? Loft overlooking your main floor? Even if you don't end up incorporating every one of your fantasies, take time to dream, because the time to make your dreams come true is now!