Buying a home is one of the most important decisions you'll make and building your forever home is even more momentous. So when it comes to finding the best builder, you can't be too picky. Before you move forward with a home builder, make sure that every one of these boxes is checked.
Your Builder is Well-Established
If you want to feel confident in your builder, start by checking them out. Their website is a good place to start to understanding their values, practices and story. Next, widen the circle by performing a quick Google search and then checking each home builder's reviews, website testimonials and social media pages.
Chat with your family, friends, and coworkers to see if any of them have lived in the builder's previously completed communities and ascertain whether they can recommend them. The more people you talk to people, the fuller the picture you'll have. Remember, you have license to look for the best!
Your Builder Doesn't Compromise on Location or Design
While it might sound obvious, part of ensuring you've found the best builder is to make sure that their offerings match your personal needs. Does your builder offer a variety of communities and locations? Do any meet your needs? What about their home designs? Do these match your preferences and lifestyle, and will you have the ability to choose from a number of layouts and customization options? The best builder for you is the builder that with check as many boxes off of your dream home list as possible.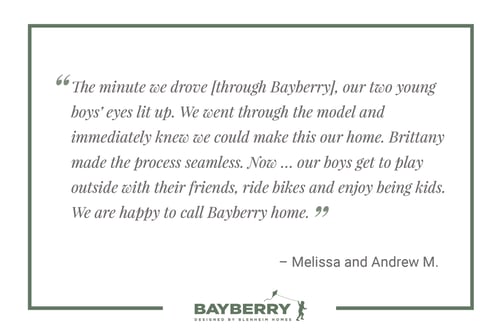 Your Builder's Quality is Unquestioned
One reliable way to check your builder's quality is to ask if they've received any industry recognition or awards. At Blenheim Homes, we are proud to have received an extensive list of industry awards from our peers, including:
5x Community of the Year

3x Attached Home Community of the Year

6x Best Single-Family Detached Home Winner

4x Best Townhome Winner
Additionally, we've been recognized every year since 2012 by Builder Magazine in the Metro Study Local Leader Award Winner Philadelphia MSA category. Your builder's awards reflect their dedication to excellence, so pay attention to how they're perceived within the industry.
Your Builder Has a Solid Business Record
While there are certainly skilled home builders who are new to the industry, working with someone who has just opened their business is a bit riskier. On the other hand, a builder who has worked in their field for a number of years has been vetted by time. Take time to learn how long your potential home builder has been in business and to ask about their story--this will also give you an idea of why they are in business and what motivates their client relationships.
Beyond this, discover everything you can about the builder's key players. Who are the individual team members, what experience do they bring to the table, and how long have they been in the industry/with this particular company? Just as you would take time to review a resume if you were interviewing a candidate for a job, so too, it's important to ask about the history of your builder and their team members when you're becoming serious about signing a contract.
Your Builder Follows the Best Construction Practices
Ask your builder about how they design their floor plans and about the practices they follow during construction. Quality is in the making of the product, so ask your builder about which materials they use and why these particular materials were chosen. It's okay to ask about the longevity of the materials and their reputation in the industry. You want the best, and your builder should be able to answer these questions.
You can also ask to see inside homes the builder has constructed. This may take a little time and effort to arrange, but as the saying goes, seeing is believing. One of the best parts about partnering with a home builder who creates communities is that you can see the physical, finished product of a home very similar to the one you're designing, perhaps even with similar custom finishes.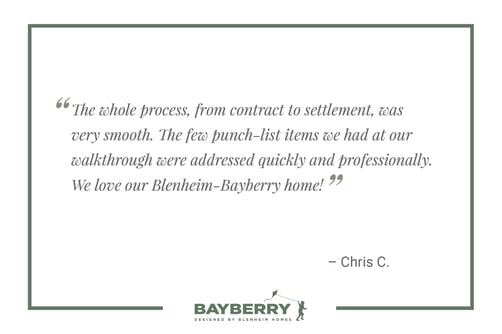 Your Builder is Transparent
Budget and timeline are actually heavily dependent on changes and requests from the home buyer, and there are always unexpected circumstances that may occur to delay a finished product or to increase a price (e.g. if the home buyer changes their mind on a finish). That said, however, don't work with a builder who is elusive about providing estimates and quotes for your home's budget and timeline. Obviously, your perspective builder needs to ensure a deep understanding of your vision before providing an estimate, but once they have enough information, you should be able to look for and expect transparency.
Your Builder is Communicative
While you need to bear in mind that your builder has many clients to attend to, you should still be satisfied with the level of communication you see in the first stages of your conversations, as it's often reflective of the customer care you'll receive down the road. Since there will be many questions that come up during the home building process, establishing good modes of communication and understanding who to ask about what is important.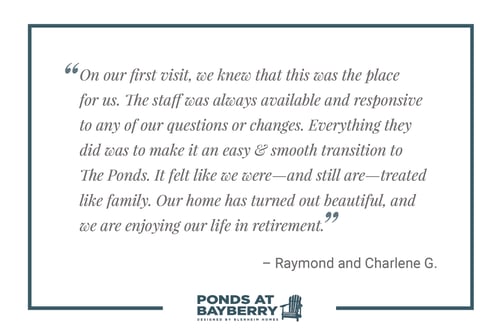 Your Builder is Licensed and Their Homes Have Warranties
While this one sounds like a no-brainer, it's imperative to make sure your builder is licenced and that your home comes with a warranty. A one-year warranty for new homes is standard because most obvious craftsmanship issues should show themselves within a year. So ask your builder if they offer a warranty and, if they do, what exactly the warranty covers.